Silicon Valley has transformed the world of venture capital and is regarded by many as the center of innovation. And while for consumer internet companies this may be true, the tech world is increasingly becoming diversified.
In Q3 of 2017 New York City exceeded San Francisco in terms of total venture dollars invested (thanks in large part to WeWork). Look for this trend to continue as more and more entrepreneurs and investors enter the fray.
And while the world is responding and increasingly building (and funding) early stage startups, California is still quite dominant as a player with $7.95B in 2017 Q3 funding alone.
We have all heard about the Valley. Today let's look at the other ecosystems and investors to learn all there is to know about early stage ROI. Here is what some of the elite investors interviewed on The Syndicate had to say:
Esther Dyson on Angel Investing in Facebook and Square and Combatting America's Healthcare Crisis
Esther Dyson is a down to earth super angel that practically invented the category. Her incredible portfolio includes the likes of Facebook, Square, 23andMe, Flickr, Evernote and many more.
Esther now runs Way to Wellville, a non-profit focused on curing America health crisis with a focus on education and early, preventative care. She serves on the boards of Evernote, Meetup and 23andme and is also a trained cosmonaut!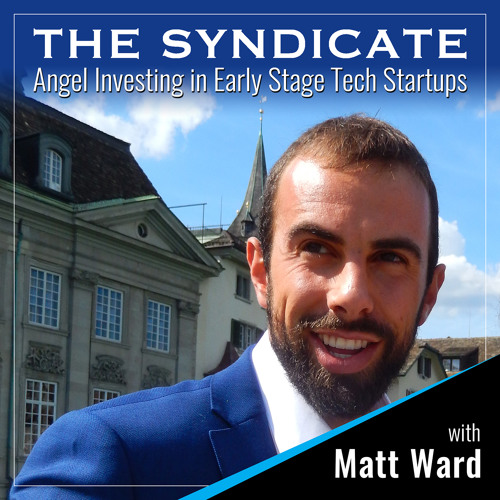 Listen and Learn:
How Esther hit big wins investing in Russia
Esther's no bullshit investment criteria
What is wrong with healthcare in America and how we can try to fix it
Why this super angel won't start a syndicate
Why businesses Esther invests in must have a strong business model
The reason blockchain is overhyped
Why VCs Should be Industry Agnostic and Avoid Silicon Valley with Phil Nadel of Forefront Venture Partners
Phil Nadel is a managing partner and syndicate lead at Forefront Venture Partners/Barbara Corcoran Venture Partners where he leads one of the largest and most active angel syndicates on AngelList. In addition to being an accomplished investor and being a featured investor on the Shark Tank style Pitch podcast, Phil is also a published author, frequent conference speaker and all around thought leader in the world of early stage startup investing.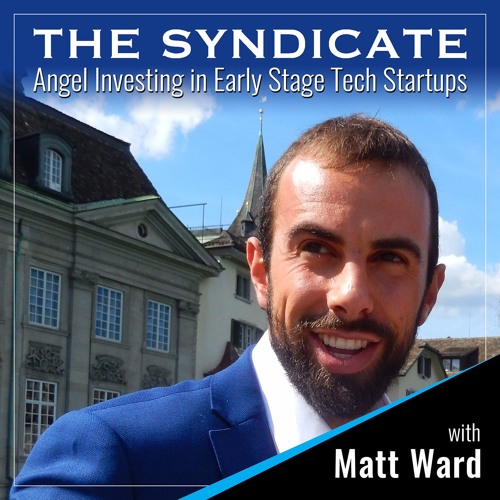 Listen and Learn:
Why Forefront Ventures is industry agnostic
The reason YC companies and SF in general are overhyped and overpriced
How to prevent conflict of interest in syndicate venture
The big problem with West Coast investors
The way to get great deals on early stage deals
When to be valuation sensitive and what to do when deals go south
Offered 1/4 of Facebook for $5M Lou Kerner on Israel, Social Media and Cryptocurrencies
Lou Kerner is the founder and managing partner of Flight.vc's Israeli Founder fund and the Social Internet fund. Before that, Lou pioneered social media with Bolt, the largest social media company of its time before being conquered by Myspace. Since then Lou has invested in the likes of Palantir, Facebook, Meetup.com, Klout, Plated and more.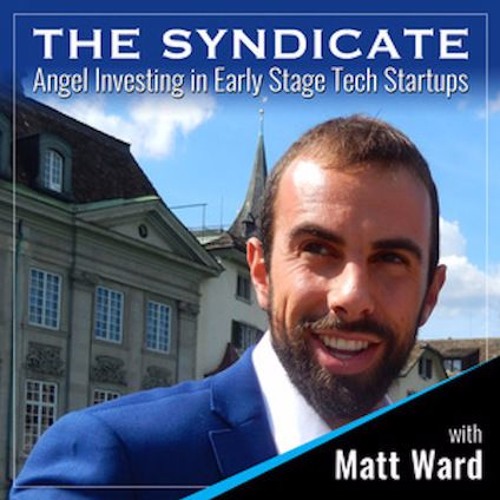 Listen and Learn:
The secret story of social media
What VCs will never tell you about deal flow
Why Israeli is the place to invest
How Tel Aviv compares to SF
Why cryptocurrencies are disrupting the world as we know it
Ways to validate traction and market caps
ICOs, Ethereum, Italian Mountains and being Dave McClure's Shadow with Stefano Bernardi
Stefano Bernardi's sat at both ends of the table. A YC backed founder and startup hustler, Stefano got into venture and angel investing early and never looked back. Stefano enjoys long walks in the Alps, investing and blogging about crypto and blockchain and helping European founders find their groove and succeed.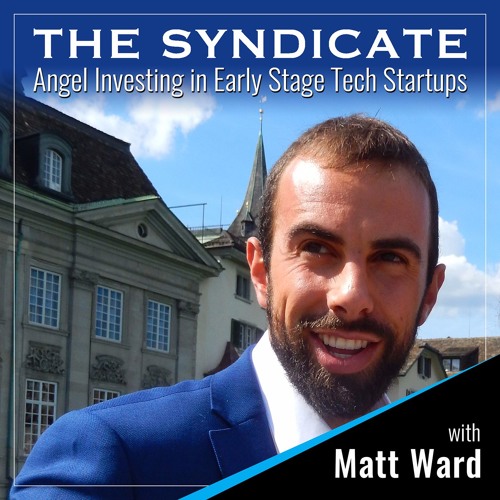 Listen and Learn:
What angels need to know about ICOs
Why Europe is seeing a startup revolution
How to source startup deals on Twitter
Why investors don't need to live in startup hubs to succeed
The future of cryptocurrencies and fintech
Nick Moran on Why IoT is the #1 Startup Sector and the Midwest is the Best Place for Companies
Nick Moran is a former M&A guy turned angel investor and venture capitalist. He started the 1st VC podcast (the Full Ratchet) over three years ago and used this platform to build one of the top syndicates on Angellist. Since starting investing, none of his companies have failed to date and he since raised a fund to focus on early stage IoT in the Midwest.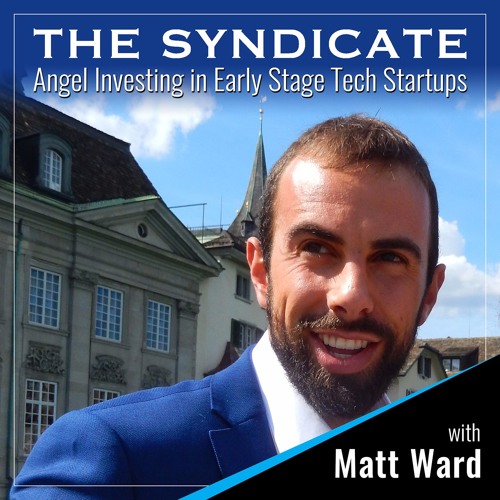 Listen and Learn:
Why the Midwest is the place to be for startups and investors
The future of IoT and why it is the #1 industry to watch
How to build consistent, vetted deal flow
Why podcasting has transformed venture capital
The differences and dynamics between syndicates and VC funds
Why startups are leaving SF to go to Midwest
China is Challenging the Status Quo and Taking Over the Startup Scene
This week with Benjamin Joffe who is a Partner at HAX, the #1 global investor in early stage hardware startups with over 200 investments. Prior to HAX he worked mostly across Asia for the past 18 years (China, Japan, Korea) in various high-tech industries: aerospace, telecom, Internet, mobile, gaming. and ran his own cross-border research & advisory firm.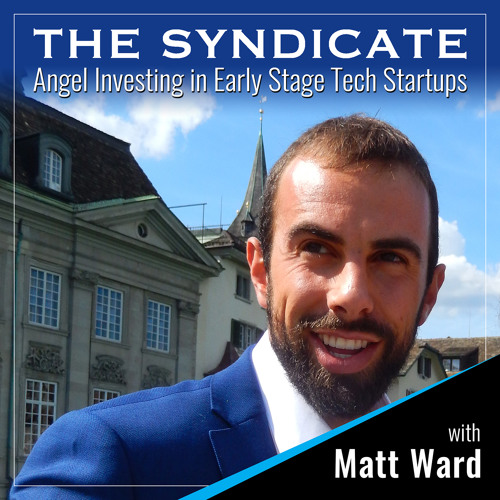 Listen and Learn:
How the Chinese and Asian startup ecosystems differ from the West
What the future of consumer tech and hardware looks like worldwide
Why China is the best place to build a hardware company
How to evaluate hardware startups
An unconventional approach to venture portfolio investing
Why different ecosystems and markets evolve differently
When China will pass the USA in terms of innovation
About China's innovative "anti-advertising" business models
Why The Next Mega Tech Company is Probably Coming out of China with Sajid Rahman
An investor in the likes of fitmob and Shyp, Sajid Rahman is an executive level leader with industry leading experience in emerging markets, helping companies expand internationally and the Asian startup landscape. He started the first tech accelerator program in Bangladesh, runs an AngelList syndicate, sits on the board and advises numerous startups and is an active angel investor himself.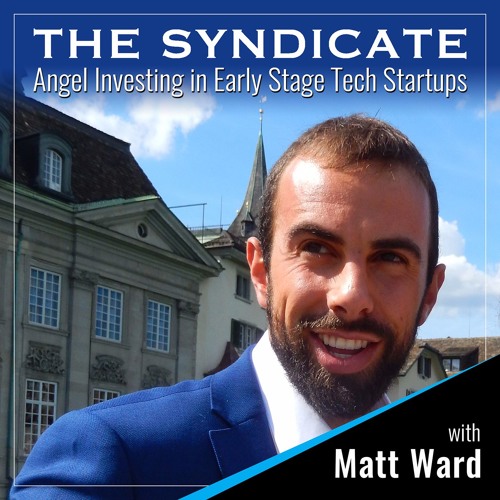 Listen and Learn:
How angel investors should think about Asia
Why emerging markets drive massive returns
The new Silicon Valley's worldwide
What AngelList is doing to change early stage
Why the next BIG tech company is coming from China
How Detroit is Defining Future of Mobility & Transportation with Ted Serbinski of Techstars
Ted Serbinski is an entrepreneur and early stage investor operating at the intersection of Detroit's automotive dominance and its entrepreneurial resurgence. He is the Managing Director of Techstars Mobility, the first US startup accelerator program focused on next-generation mobility technologies. Previously, he was a Partner and founding team member of Detroit Venture Partners, a $55M seed-stage fund that has invested in 25 companies.
Before moving to Detroit from San Francisco, Ted was a co-founder and CTO of ParentsClick. With the 4th largest social network and the largest blog network for moms, Lifetime Television acquired ParentsClick in 2008.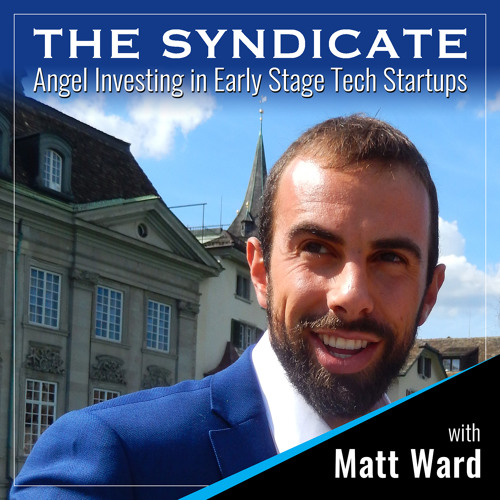 Listen and Learn:
How autonomy affects the future of mobility
What is wrong with tranditional angel investors
Why Detroit is actually a growing tech hub
What blockchain means more the transportation industry
What traveling can teach VCs about investing
Why index investing is the best bet for startups
Arlan Hamilton on Raising 1st VC Fund While Homeless to Attack Tech's White Guy Diversity Problem
Arlan Hamilton isn't your typical VC. She's a smart, scrappy founder and fighter and believes in inclusion and diversity to drive outsized rewards. Her firm Backstage Capital invests in underrepresented founders like herself: people of color, LGBT and anyone SF wouldn't normally give a fair shake. She's fiery, she attacks conventions and she's changing the world of tech while focused on enormous ROIs. Enjoy.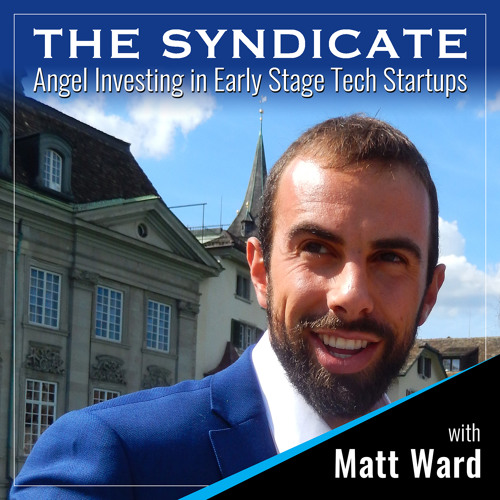 Listen and Learn:
How to raise your 1st VC fund, while being homeless
The power of connecting founders with investors
What will happen to Silicon Valley's big boy club
Why under-represented founders deliver outsized returns
The massive disparity in venture capital
Why Silicon Valley doesn't have a pipeline problem
The Future of Cryptocurrencies and Blockchain Roundtable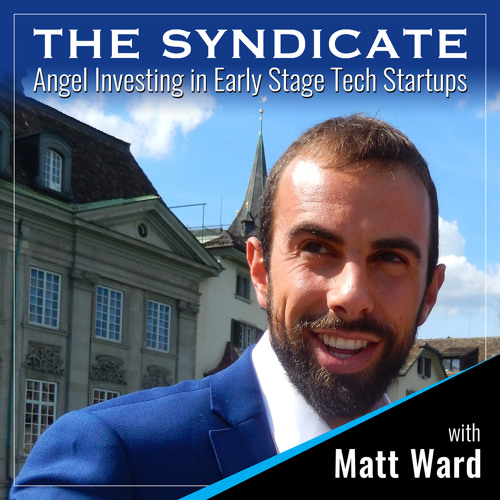 Our expert panelists include: Gil Penchina, Andy Bromberg, Lou Kerner and Joey Krug
Gil Penchina's one of the top super angels of all time, with investments in Ripple, Brave, Polychain, Paypal, Filecoin, Civic, Linkedin, Cruise Automation, Dollar Shave Club, Wealthfront, Discord, Fastly and a name as good as gold. Prior to that he worked at Ebay through the IPO process and now he runs 20+ syndicates on Angellist with millions in backing. And today he's venturing to the other side of the table with Pryze, a decentralized sweepstakes system working on an ICO pre-sale. For more on Gil, check out his interview on The Syndicate podcast where we discuss How Gil Tried to Lose Money and Hit 5 Unicorns and the Future of Cryptocurrencies
Joey Krug got involved in Bitcoin mining in 2011 before building Bitcoin point of sale system in 2013. In 2014, he dropped out of Pomona College to cofound one of the first projects on ethereum called Augur, and in 2015 they did the first crowdsale on ethereum. Then this year he joined Pantera Capital as Co-Chief Investment Officer managing their digital asset funds… oh, and he also run one of the top 10 (by backing) AngelList syndicates. To learn more about Joey, listen to our interview (the 1st of the podcast), on Cryptocurrencies, ICOs and the Future of Public Markets.
Andy Bromberg is the CEO of CoinList, an innovative ICO launch platform and compliance company responsible for the Filecoin's $205M ICO success. Spun out of Angellist, Coinlist is already a leader in the token space and has built the trust and success to fuel legitimate, world changing ICOs. Prior to Coinlist, Andy co-founded Sidewire, a startup which raised ~ $5M to connect experts for thought provoking conversations on politics on more.
Lou Kerner is the founder and managing partner of Flight.vc's Israeli Founder fund and the Social Internet fund. Before that, Lou pioneered social media with Bolt, the largest social media company of its time before being conquered by Myspace. Since then Lou has invested in the likes of Palantir, Facebook, Meetup, Klout, Plated and more. And if you missed Lou's conversation on the podcast, it is a must.
We will cover a wide range of topics from ICOs, the future of cryptocurrencies, the implications and disruptions of blockchain and much much more. Plus there will be a live Q&A session at the end with all our esteemed guests.
Closing thoughts
Every city wants to be the "next Silicon Valley." Billions are poured in venture every year. Is it working? Is the center of innovation shifting?
While arguably new hubs like NYC, Boston, London, Berlin and Singapore are cropping up, Silicon Valley seems to be where the money is at.
If you had a choice, where would you live? Where would you invest? Where is the world going?
Thoughts?
Share your opinions, speculation and industry insight in the comments below.
Learned something? Click the 👏 to say "thanks!" and help others find this article.
Hold down the clap button if you liked the content! It helps me gain exposure .
Clap 50 times!