Best of the best! Experts in Flutter around the globe!
2019 is in its second month and the era of mobile application technology is continuously reaching new peaks. In the midst of the power struggle between companies to take hold of this division, Google has made its mark by releasing its own open-source SDK for app development.
Flutter was announced in its alpha stage in May 2017 and towards the end of 2018, Google announced the first stable release of its brainchild at the annual Flutter conference in December. Flutter has proved to be a revolution in the Mobile application development scene with its intuitive design and cross-platform developmental features. Removing the need for JavaScript bridges for communication and it has become one of the fastest frameworks to be adopted by companies and organisations worldwide.
Largely based on a close research in expertise, contributions and community involvement, here is a comprehensible list of the top 10 companies that are experts in Flutter worldwide:
1. GeekyAnts
Founded in 2006, GeekyAnts is a technology centered company based in Bangalore, India and London, UK. A close mix of services and products based organisation, GeekyAnts hold great expertise in React Native, React, Flutter, AngularJS, NodeJS PHP et cetera.
They are one of the earliest adopters of Flutter, experimenting with it since its early release and have also written a part of the official documentation for it. Their work has also been recognized by the core Flutter team at Google and they have been registered service suppliers for Google LLC since 2017. They also have a major presence in many Flutter community events hosted across the globe and have their own Flutter Marketplace.
They have built products like NativeBase (open-source venture with over 11,000 stars on GitHub) which is a UI components Library for React Native and BuilderX (proprietary) which is a design tool that codes React Native for you. They have also built starter kits, themes and animations which are hosted on their own marketplaces and are available for purchase.
With an equal focus on mobile development, web development and UI/UX design, they have worked with and for countless clients around the globe and provide a wide array of services. Their clients range from Tech Giants to startups and individual clients as well.
Visit them at- https://geekyants.com/
2. Yakka
Founded in 2003, Yakka, formerly known as Posse, is an organisation based in New York, NY. They center their services around Flutter and React, creating mobile experiences for brands around the globe. They specialize in Android and iOS development. They have also been contributors to Flutter in the community. Their claim to fame is following a strategic, design-driven and deeply collaborative service provision to clients and ship Flutter as the fastest way to ship mobile apps.
Visit them at-https://theyakka.com/
3. Droids On Roids
Started in 2011, Droids On Roids has quickly gained momentum as a world-class service provider for mobile and web app development in Poland. With a plethora of awards and recognition, and a major focus on mobile development, they offer services like native iOS and android development, with their mobile SDK expertise being in Flutter.
With offices in Ruska, PL, London, UK and San Fransisco, USA, they have partnered with big names in Technology and provided state-of-the-art services. They are the work-force behind apps like loop, LiveChat and GiphyCam.
Visit them at-https://www.thedroidsonroids.com/
4. Appinventiv
Headquartered in Manhattan, NY, Appinventiv focuses on delivering futuristic solutions in mobile, UI/UX design and software engineering.
The mobile application development team at WillowTree specialize in React Native and Flutter for cross platform development and native iOS and Android platforms. They have created applications like Domino's, Vime et cetera.
Visit them at-https://appinventiv.com/
5. BrainMobi
BrainMobi is a consultation, design and development firm based in Noida, India. Founded in 2015, they focus their services on next generation mobile solutions, SME's and consultations for mobile app development and web development.
They have adopted Flutter and have a designated team of Flutter experts at their beck and call. Along with mobile app development, they are also involved in gaming app development in Unity, web solutions and progressive web solutions. They are also experts in cloud computing and AWS. They have offices in the USA, UK, Germany, India and Qatar.
Visit them at-https://www.brainmobi.com/
6. Intelivita
A company originating in the UK in 2015, Intelivita has since then strived to be the best company for mobile application development and web app development in the UK. Intelivita has a large service record of Flutter development, AR and VR development and Game development for Mobile.
With their offices in the UK and India, Intelivita is continuously growing its reach with its global clientele while delivering high quality solutions and continuously inventing new things on the fly.
Visit them at-https://www.intelivita.co.uk/
7. Singsys
Singsys in an established name in the mobile app development scene in Singapore since 2009. A fast growing company that offers mobile application solutions in Android and iOS with WWDC trained iOS experts, Magneto certified developers and ISTQB certified QA teams.
Located in Singapore and India, their primary focus in mobile development is on Xamarin, React Native, Windows and Flutter. They have served over 2000 clients worldwide and are also setting their footing in IoT.
Visit them at-https://www.singsys.com/
8. XongoLab
XongoLab is an organization based out of Ahmedabad, India that is involved in Mobile App and e-commerce, CMS solutions, Website development and JS development. They build hybrid apps, iOS, Android and Windows apps.
They have built some apps in Flutter which are renowned in app stores across platforms. This company was started in 2011 and still continue to grow its service platforms.
Visit them at-https://www.xongolab.com/
9. Netguru
Founded in 2008 and with 9 years of industry experience, Netguru are making their name in the mobile app development and web development with over 80 satisfied clients and 200+ projects successfully completed. Situated in Poznan, Poland, Netguru is continuing to spread its wings and be a bonafide Flutter development company.
Visit them at-https://www.netguru.com/
10. Bacancy Tech.
Starting from 2011, Bacancy Tech., based in Ahmedabad, India, has been a leader in handling technological projects involving Ruby on Rails. They have worked in a wide array of domains such as Healthcare, Real Estate, Logistics et cetera.
They have extensive knowledge of MVC and have helped many startups on their feet. Amongst their many services, they have recently started using Flutter for mobile application development and have built quite a portfolio for their name.
Visit them at-https://www.bacancytechnology.com/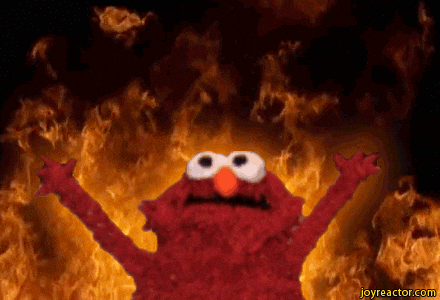 So, here are the crème de la crème of the companies adopting Flutter in 2019. Know that these are ranked such in my opinion and mine only. It's always great to see new people adopting new technologies and making the community richer and more knowledgeable.
Until next time…
Godspeed!