Time flies so fast, from this day on, the Christmas season starts for retailers all over the world.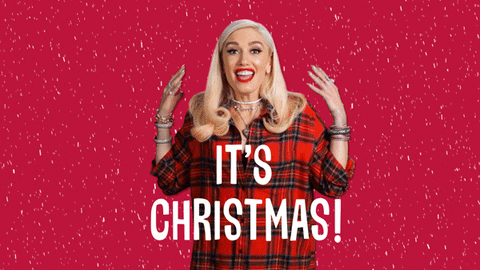 People are busy and excited to decorate their streets and houses for the festive season. Houses, shops, street lights, cars — everything sparkles and shines. Have you ever thought of decorating your blog or website for this magical holiday? It is a great idea to attract attention of your target audience and add the atmosphere of coziness and holiday spirit.
TemplateMonster marketplace offers a great number of interesting and high-quality products to decorate your website and welcome your customers in a festive spirit.
I've gathered a few holiday-themed products to boost your creativity. Just take a moment to get inspired…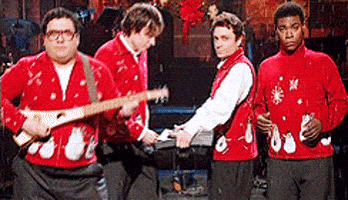 The Best Christmas Decorating Ideas for Your Blog
1. Use holiday color palette for your landing WordPress theme
Santa's Bag is your perfect Christmas landing WordPress theme specifically designed for the upcoming magic holiday. The WordPress website designs layouts are easy to use and highly customizable. Christmas is coming, do not hesitate to check its features included in the package:
● attractive pages for all occasions
● Drag-n-Drop page builder
● bonus high-quality images
● 4 blog layouts
● 24/7 professional support
2. Create a Christmas mood with a holiday version of Joomla Template
Are you looking for a premium Christmas Joomla Template? No need to search further — you have just found the one! Just take a look at this beautiful holiday design, which is displayed properly on any modern device. Its valid semantic code and tons of customization features will guarantee an enjoyable experience. Find a few more features below:
● Parallax effect
● additional pages
● UI elements
● Instagram
● cross-browser compatibility
3. Add more holiday decor to your website with Christmas Landing Page Template
Meet a spectacular Bounty Store — Christmas Landing Page Template to add a holiday feeling to your web resource. It is not just powerful, but also super stylish. Decorate your WordPress themes with a beautiful landing page template. Discover a few more features included:
● 100 responsive layout
● Lazy Load effect
● cross-browser compatibility
● valid semantic code
● detailed documentation
4. Christmas is coming! Is your landing page ready?
Gift Store is another eye-catching Christmas Landing Page Template to decorate your website for Christmas. This option is amazingly simple, even a beginner will be able to install and customize the template. Do not hesitate to check out a live demo to see all the template's benefits with for your WordPress themes. Explore a couple of additional features below:
● Drag-n-Drop page composer
● 100% responsive design
● ready-made design blocks
● SEO-friendly
● social integration
5. Be creative! Use Watercolor Set Illustration for your blog
Create a wow effect for your audience with this top-notch Christmas watercolor illustration set. The package includes 82 files for your creativity. It a perfect solution for greeting cards, quotes, blogs, menu, posters and more. No need to be an expert in coding to apply these illustrations. A live demo will demonstrate how to get the most of this product. Check out some other features below:
● 300 dpi files
● patterns and frames are JPG size 3500x3500px
● painted by hand
● the pack contains Frames | Borders | Patterns | Elements
● 100% responsive design
6. Wish a warm and loving Christmas with a beautiful Watercolor Set Illustration on your blog
Familiarize yourself with the next Amazing New Year's Collection PNG Watercolor Set Illustration. The illustration set shows a popular Christmas winter holiday symbol in a watercolor style of 84 files. You may feel free to print or use this illustration package for anything you want. Take a look at a few more advantages the product offers:
● 33 PNG and 51 JPG files included
● perfect for frames, patterns, or solo images
● fully editable layout
● highly detailed illustrations
● cross-browser compatible
7. Inspire your visitors with Christmas symbols on Watercolor Set Illustration
Christmas Time PNG Watercolor Set Illustration displays a great collection of Christmas symbols — a gift box, a cozy house, a coffee cup, a flower, and etc. The set includes 80 files to fit your creative needs and preferences. Check out the details and evaluated its endless possibilities. A few more features are listed below:
● patterns and frames are JPG size 3500x3500px
● painted by hand
● fully editable layout
● the pack contains Frames | Borders | Patterns | Elements
● 100% responsive design
8. Spread the cheer with a holiday illustration set for your cards
One more beautiful illustration set is crafted with care to inspire you and your customers during the holiday season. You will find 16 isolated elements for Christmas and winter holidays theme. Resolution of each image more than 4000 x 4000 px. More features are mentioned below:
● 6 winter elements, includes bear, sock, tree and ball
● 6 handwritten texts
● 4 snowflakes
● fully editable and resizable layout
● highly detailed illustrations
9. Enjoy Snow and Winter Bundle for your design projects
The last but not the least Mega Snow and Winter Bundle Bundle is available for purchasing. The pack includes Real Snow Brushes v2, Snow Line Elements v2, Abstract Snowflakes, Real Snow Overlays v2, Seamless Snow Texture v4, Winter & Snow Stock Photo Pack, Winter & Christmas Objects for Web Design. These hand-drawn vector elements are specially crafted for Christmas and the winter holiday season. Among the features are the following:
● photo-realistic & high-resolution brush
● great to add frozen effects to objects and surfaces
● fully responsive design
● cross-browser compatible
● 24/7 support
Conclusion
Are you impressed? I am! Got so much holiday inspiration while writing this post. TemplateMonster's marketplace offers just great sales and deals due to the upcoming holidays. Do not miss such an opportunity to purchase the top-notch products at special holiday prices. Do not be dull and decorate your blogs for Christmas and New Year's Eve. No doubts, you will find the best products for your business from my collection of hand-picked web ideas. Be creative and add some Christmas mood to your designs to take the clients' breath away.