From blockchain to the media industry and beyond, these are some of the people that have shaped tech in 2018.
The tech lists I usually see out there are very compartmentalized: most powerful in tech, women in tech, most influential, 30 under 30, or 40 under 40, top VCs.
However, tech is everything but compartmentalized. Whether it's blockchain, artificial intelligence, the media industry, or automation, tech affects everything we do, how we do it, why we do it, and the tools we do it with.
When I think about tech, I think about the people that are influencing the way I look at the industry and why it matters in my life and work.
Whether it's about reporting tech and media news, re-imagining the newsroom, nurturing and growing startups, working with government — and in government — to build better services, building the new Facebook within Facebook, or helping us understand Gen Z and youths, these are the people that have influenced me in 2018.
In one way or another, I have had the privilege to interact with everybody in this list and I highly recommend to follow them if you're not already. Check out they're Twitter, Instagram, or other social media feed, read what they write and try go to events where they present or speak.
1. TORI ADAMS
Victoria "Tori" Adams is the Government Practice Lead at blockchain firm ConsenSys.
A few months ago, at a panel discussion on "Blockchain for Government and Diplomacy" hosted by the Embassy of Italy in Washington DC, one of the guests asked Tori how she would define blockchain to somebody who doesn't know anything about technology.
Her answer was quite eye-opening:
Don't worry about it.
"I think about that a lot, cause I try to explain it to my dad," Tori said, explaining how she has two ways to look at this. "One is to say to people 'don't worry about it'. Do you know how your phone works? I haven't the faintest idea how my phone works. What we're talking about — not how the phone works — but about how TCP/IP, how the Internet works. We don't need to know how it works to know that it works. So, on one hand, don't worry about it and look at the apps that are built on it and the services it offers. You don't need to understand how the Internet works to be able to book a flight online. You just need to know that it works."
Tori, however, goes a bit more into the definition of blockchain, calling it " a truth preserving machine." She explains: "If something is true in one point, it is going to be true in another point. And if you don't trust people, that truth preserving activity is really important thing to do. Conceptually, it is really what it does: it allows you to share information that you're worried about between people you don't trust. That's a pretty good thing!"
2. TIFFANY ZHONG
21-year-old Tiffany Zhong is the "Gen Z Whisperer" and founder of Zebra Intelligence, the go to firm for anything relating to Gen Z consumers and marketing.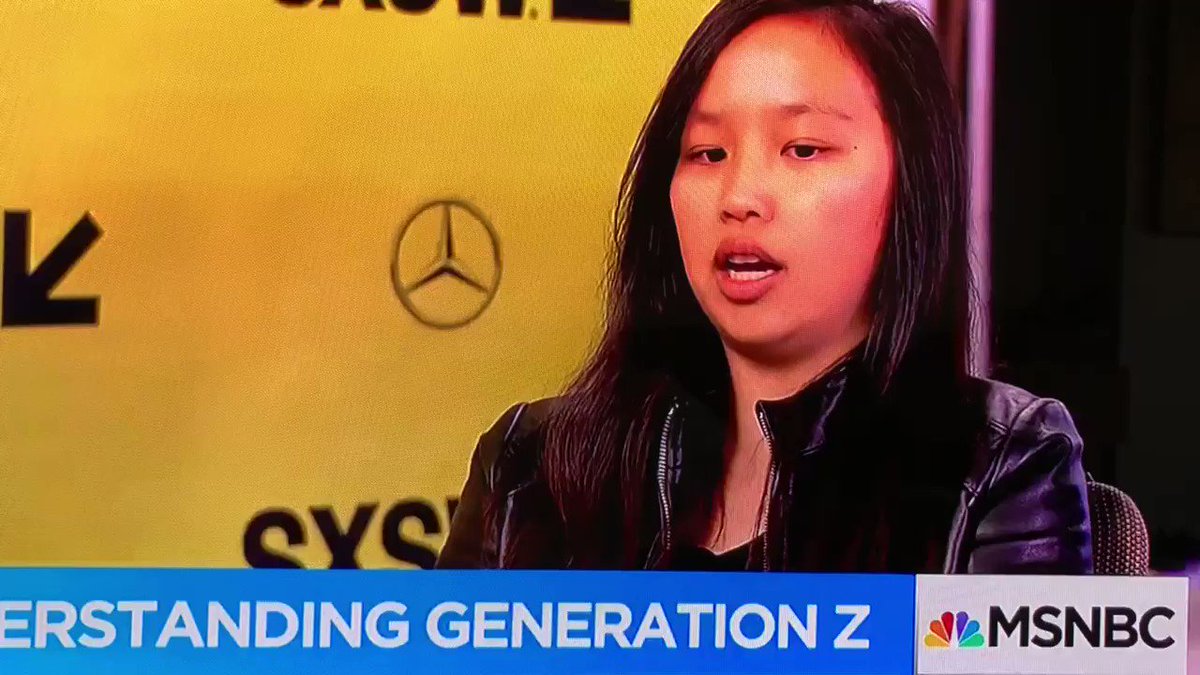 According to Forbes, when Tiffany was 16 years old, she started to reach out to venture capitalists on Twitter.
"I knew I wanted to start my own company down the line, so I wanted to learn more about how they assess companies," she told Forbes.
Tweet after tweet, she became the go-to teen for friends, industry professionals, and VCs, amassing an army of young influencers she can tap into and a great deal of knowledge about her own mystical generation, Gen Z.
Beyond helping companies and VC's, Zebra Intelligence aims to serve Zhong's peers. They train and use Gen Z researchers which helps them to build portfolios for the future. "The goal all along is to build a company that helps empower Gen Z," she said.
Tiffany also runs Pineapple Capital, an early stage consumer tech fund.
3. DAVID SMOOKE
David grew the Hackernoon brand from a boutique marketing agency, ArtMap Inc., into a publishing powerhouse, AMI Publications, in 3 years — and for most of that time single-handedly.
Today, Hackernoon is one of the most followed publications here on Medium, delivering an independent tech blog with honest and unfettered stories and opinions written by real tech professionals, with 7,000+ contributing writers, 200,000+ daily visitors, and 8,000,000+ monthly page views. I'm proud to consider myself part of the Hackernoon family as one of its contributors.
In the Fall of 2018, Medium made an offer to buy Hackernoon.com. The offer was rejected and David has started a crowdsource campaign to sell Hackernoon shares via StartEngine.
4. CASPER KLYNGE
Casper Klynge is Denmark's Tech Ambassador to Silicon Valley and the global tech industry, with offices in Palo Alto, Beijing, and Copenhagen.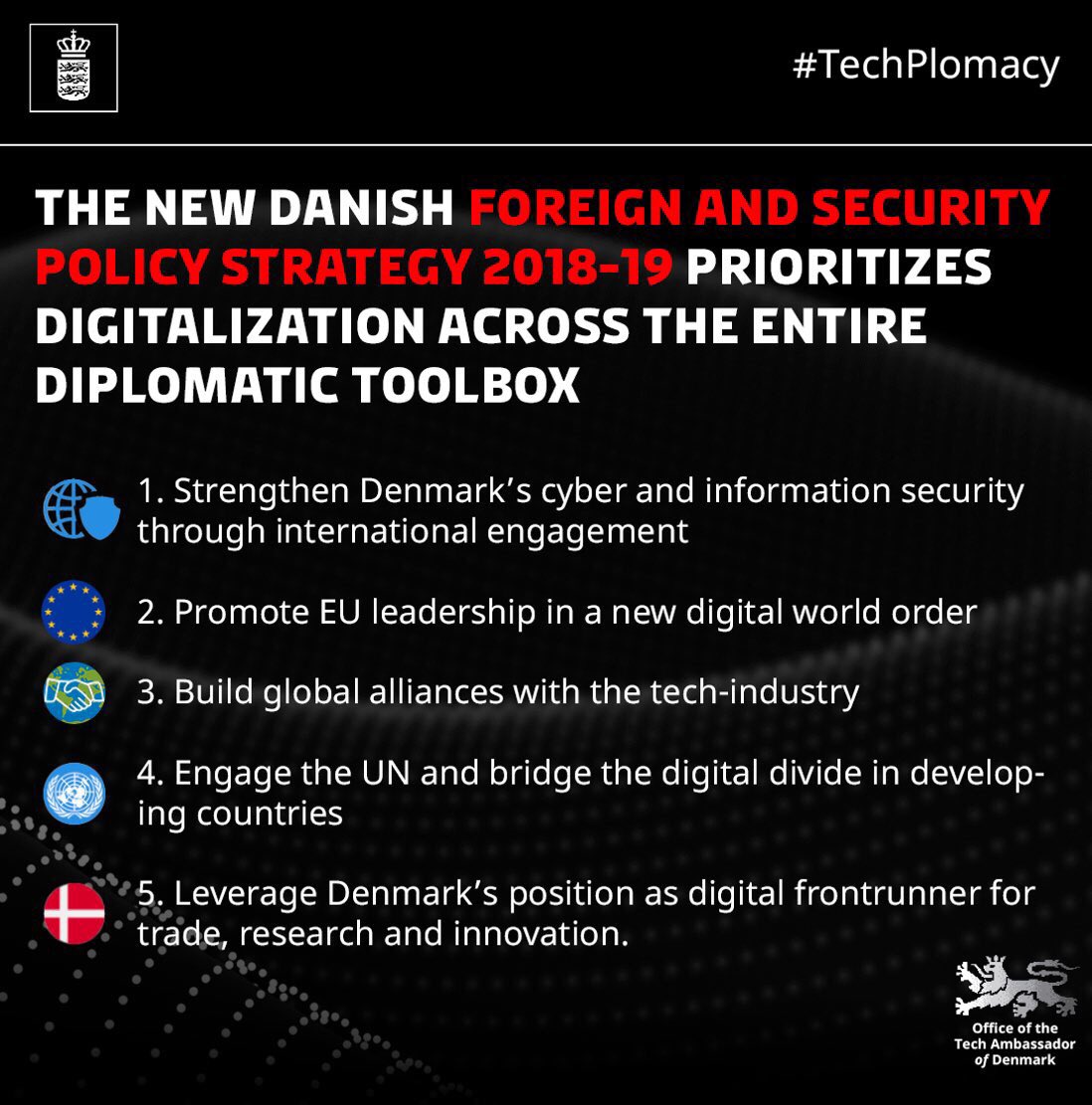 In November 2017, WIRED featured Casper, a former Danish Ambassador to Indonesia, as the world's first-ever diplomatic envoy to Silicon Valley and technology companies.
Explaining the novelty, Chris Stokel-Walker of Wired wrote: "What's different is who he's lobbying" — as opposed as another country, like a bilateral ambassador would do, or an international organization for multilateral ambassadors.
Since his appointment, Casper has been engaging with Big Tech around the world and has helped his government launched a new Foreign and Security Policy Strategy 2019–2020. The new strategy shows the need for any government to adapt to a changing world order.
In particular, the Danish government aims at:
Strengthening Denmark's cyber and information security through international engagement
Promoting EU leadership in a new digital world order
Building global alliances with the tech industry
Engaging the UN and bridge the digital divide in developing countries
Leveraging Denmark's position as digital frontrunner from trade, research, and innovation
"The world today is a better place to live than ever before. But at the same time the world is far more unpredictable," said Danish Foreign Minister Anders Samuelsen. "Global power relations are shifting, and the rules-based international cooperation that has been defining the global development is under pressure. These developments place great demands for Denmark's foreign and security policy. We must engage in the world, fight for our values and actively pursue our interests. Only this way can we ensure that Denmark will continue to be among the world's most free, safe and prosperous countries in the future".
5. MARNE LEVINE
Marne Levine is the COO at the 8-year-old photo and video app Instagram. She will reportedly return to Facebook as VP of global partnerships and business development.
As one of the top executive at Instagram, during the past four years, Marne helped the platform grow "from a community of 300 million to more than a billion, from a team of just over 100 to more than a thousand employees and opened offices all over the world," according to a statement provided to Recode by Instagram co-founder and former CEO Kevin Systrom.
"There are few executives with the range and skill of Marne," he said.
Back at Facebook, where she run public policy in Washington DC before moving to Instagram, Marne will lead all global partnerships, from media and entertainment relationships to deals with payments processors and record labels, to deals with mobile operators like Apple and Google.
6. ARLAN HAMILTON
Arlan is the founder of Backstage Capital, a venture fund that is dedicated to minimizing funding disparities in tech by investing in high-potential founders who are of color, women, and/or LGBT.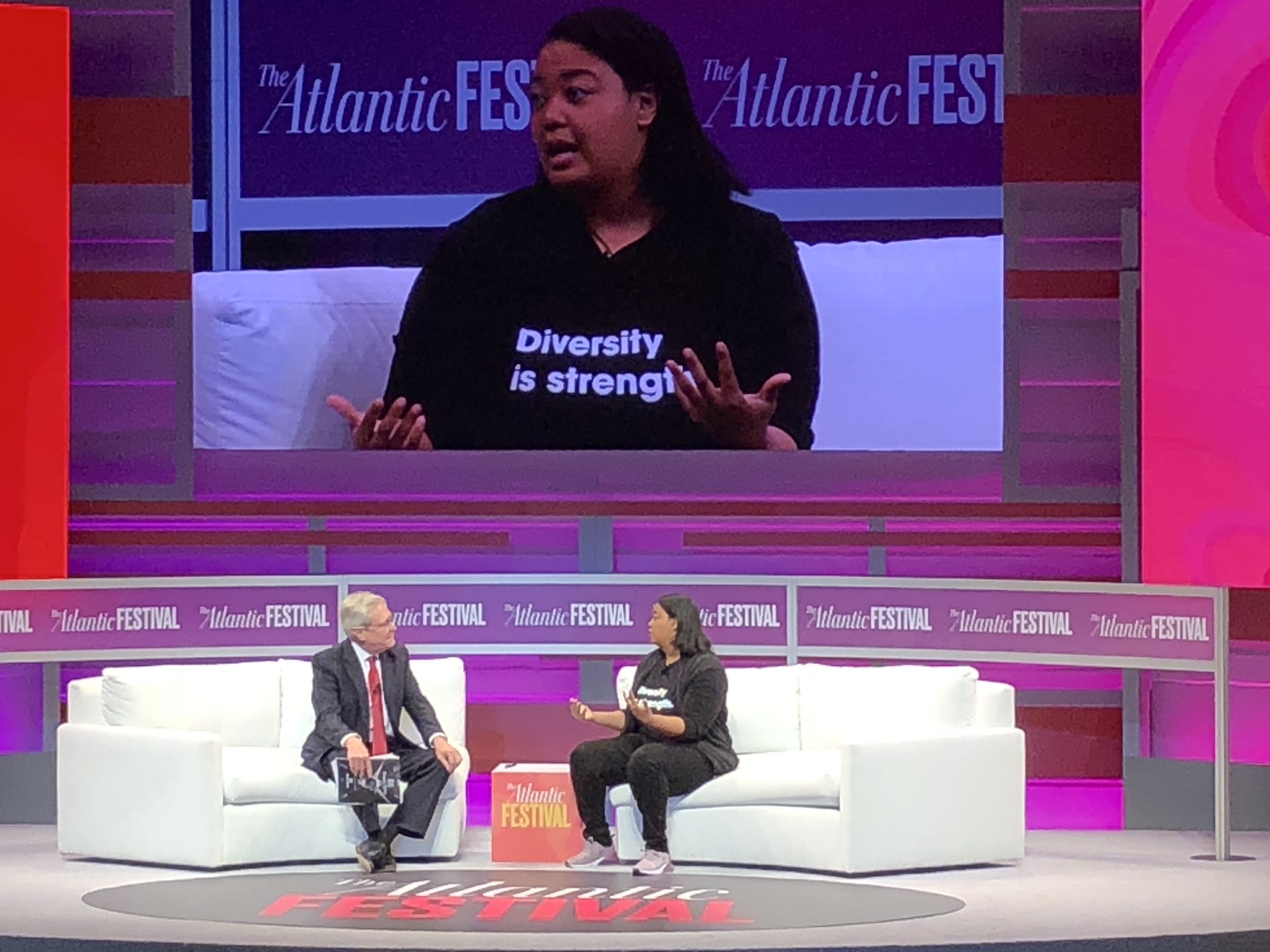 "Diversity is strength." This was the quote on the t-shirt Arlan wore while on stage at The Atlantic Festival this past fall in Washington DC.
Listening to her story was very inspirational as Arlan built her venture capital fund from the ground up, while homeless and on food stamps.
"My name is Arlan," she writes in a tweet pinned to her profile. "I'm a 37-year old Black woman from Texas, based in LA. Four years ago, I was on food stamps. Today, I have built a venture capital fund from the ground up, and have invested in 100 startup companies led by women, people of color, and LGBTQ founders."
She told Fast Company: "It was crazy to me that 90% of venture funding was going to white men, when that is not how innovation, intelligence, and drive is dispersed in the real world. I had no background in finance, but I just saw it as a problem. Maybe it's because I was coming from such a different place that I could recognize it."
7. CHRISTINE MOHAN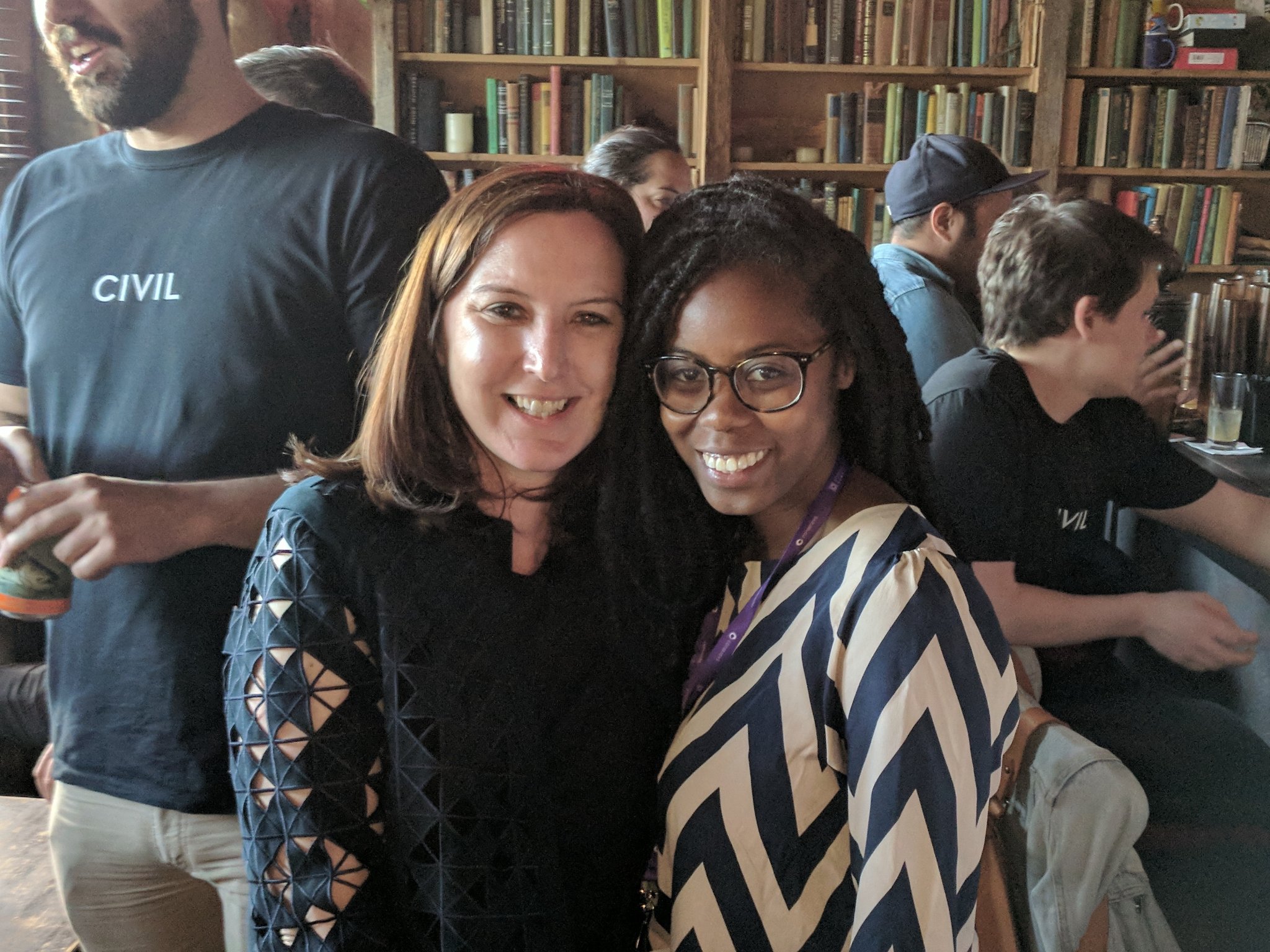 Through Civil, Christine and her co-founders Matt Coolidge, Matthew Iles, Julia Himmel, Daniel Kinsley, Nicole Bode, Nguyet Vuong, and Lillian Ruiz aim to create the next generation of journalism with blockchain technology.
Civil has launched an ambitious plan to jumpstart what NBC called "a new journalism economy capable of sustaining a fresh generation of media startups at a time when news outlets new and old are facing a difficult future."
Christine explains that Civil's approach to sustainable journalism "replaces the current clicks-for-cash model with open marketplaces that connect journalists and readers" through the use of blockchain and crypto-economics.
Blockchains allows us to "open up governance and let citizens and readers actually participate in the governance of a newsroom," according to Christine. "It also provides a much more direct collaboration between journalists and readers."
Of course the challenges are many: the full implementation of the very tenets of blockchain — transparency, trust, decentralization, inclusion — into newsrooms; the move for the media industry from a model based on ads and subscriptions to one based on distributed decision-making. And for Civil, one of the main challenges ahead is the token sale, after the first sale didn't succeed.
It's a matter of time, but I'm a big fan of the Civil project and a believer of its future.
8. SARA FISCHER
Sara Fischer is a media reporter for Axios. She was previously a digital producer at the Washington Post, part of the political advertising team at the The New York Times, covering politics at CNN, and doing business development at POLITICO.
Her covering of the media and tech industry on Axios has changed the way we consume tech news.
"Our service to the readers is not that we just break news, or hit your inbox at the right time and with the right frequency, but also that we're telling a story in a visually-compelling way that makes you smarter and faster," Sara said describing how emails and newsletters have become the next big thing for the news business and how Axios' model empowers them. She also added how data mining and visualization is key for her reporting, the use of what Axios calls axioms, or queues that help the reader — "the quintessential Axios' axiom is why it matters" — , as well as understanding your readership.
Sara has been building a personal brand and she's good at it. If you subscribe to her newsletter on Axios you'll get the best media and tech trends, but also updates and where she is and what she's doing.
"I love working at Axios," she told Mollie Leavitt in an interview with Atlantic Media on Medium. "It's been an incredibly positive experience. The thing that differentiates Axios from every other company I've worked at is the diversity of the people that we hire. We have an incredibly efficient newsroom because it's filled with people from very different perspectives, and it allows you to get smarter faster. I think that diversity is something that is a top priority for every person at the company, and this is unique because a lot of the media companies I've worked at are strapped to such an outdated infrastructure;it doesn't allow them to think about how they might want to reorganize their priorities in such a quick manner, and for us, we have that flexibility, and it shows in the talent we're able to hire and the respect that the talent has for each other."