We'll be skipping Week #1 of the year since that was a holiday week.
Following last week's micro-entrepreneurship thoughts and why I'm going to build 12 MVPs in 12 months, here's the year's first update of our maker team in motion. The holidays kicked our ass but we're moving now.
Thankfully, the team is well on its way to producing the first MVP of the year. Before discussing the first MVP and the current actions we're taking, let me take a brief moment to introduce my co-conspirators:
Digital Founder Cohort 1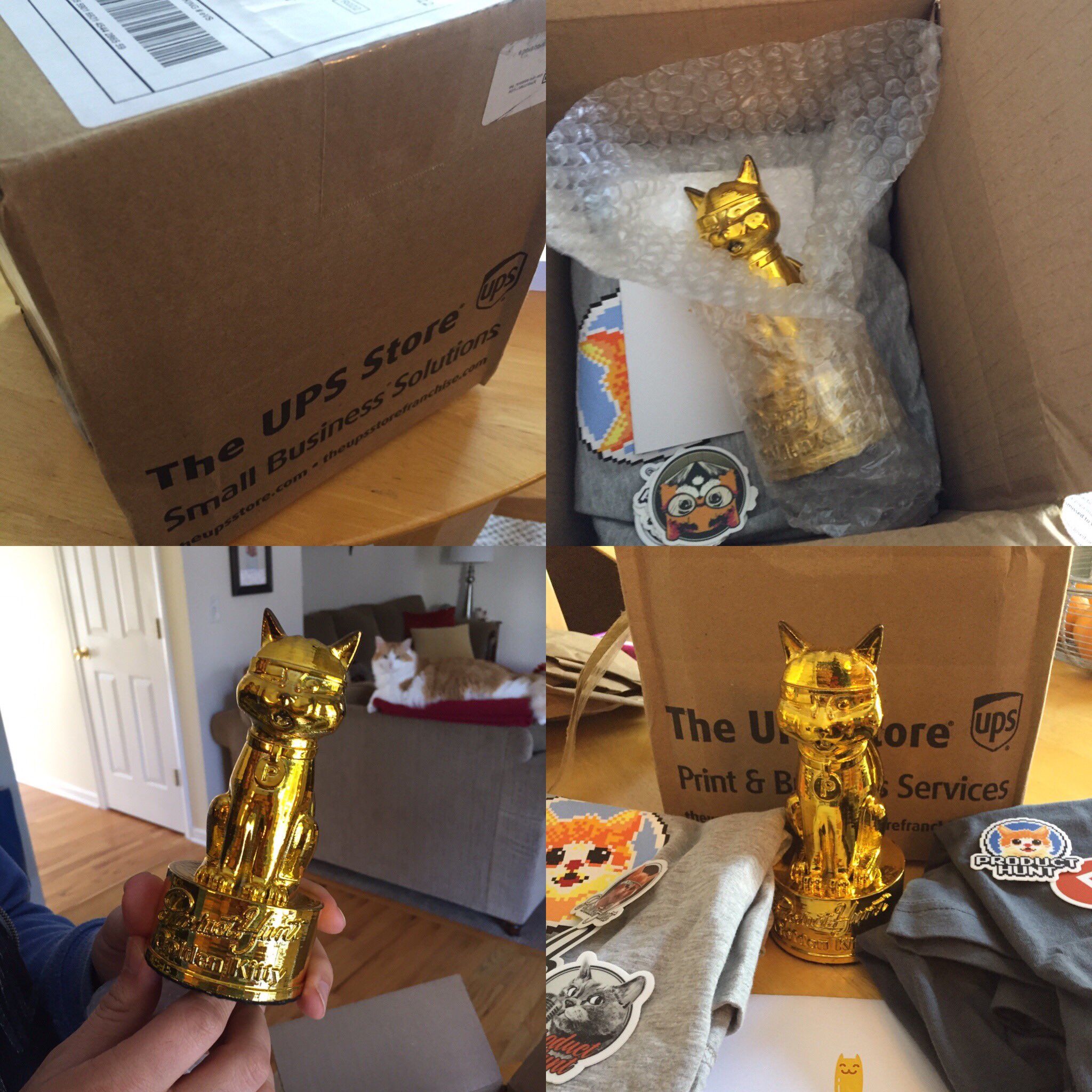 Mubashar "mubs" Iqbal — An accomplished engineer and maker, mubs was recently nominated as ProductHunt's Top Maker of 2016 (👏) and is the driving engineering force behind Digital Founder's first maker cohort.
With more than 40 products submitted to his name, including Botlist, Quuu, MakerMVP, Marketing Stack and many others, this year's top maker has the pedigree and ambition to turn our MVP ideas into high-performing prototypes that will go to revenue on launch day.
Mubs is pure joy to be around and we're very excited to start this journey together.
2. Seth Louey — Also a nominee for ProductHunt Maker of the Year 2016, Seth has an uncanny ability to breathe life into inanimate projects.
From branding to building seamless user experiences, his eye for design translates across everything he touches and by extension, makes it functional, non-technical and beautiful.
His talent shines through across projects he has contributed to (many times with mubs), including BotList, CreatorsLog, WhenActive and HackAssist.
I met both Mubashar and Seth several months ago inside the the OnlineGeniuses Slack group. At the time, I was scouting founding team members for a gaming venture. My call to action was compelling, and we quickly found ourselves scheming in our own Slack organization.
Little did we know, and as is common in the world of freelancing, busy life took the three of us away from each other and our project was put on unofficial hold.
We were simply too busy and the need to generate income outweighed our ability to dabble in new projects — and we agreed that the nature of the venture made it such that treating it like a side project would be a terrible injustice to a disruptive venture we were visibly passionate about.
Fast forward several months, the ideation of Digital Founder came as a result of my interest in reducing my teammates' reliance on freelance for self-sustenance.
Thus came the mission to free each other financially using the assets we were all strongest at: making things. And here we are today, taking on our first MVP challenge of 12 over the next year.
MVP #1: Idle
With several irons in the fire, it was important to quickly decide what the first MVP to work on was going to be.
Given that Mubs had played around with some code over the Holidays, we found ourselves with a semi-working prototype on Day 1 and doubled-down from there out of efficiency and speed.
So what is Idle?
Simply, Idle takes care of your social media updates while you're away.
Most people in tech employ some sort of social media management in the pursuit of establishing some footprint across their networks. Generally, that tends to be in the form of scheduling posts ahead of time — sometimes to be posted multiple times down the line — at very specific times.
That works well for a good portion of the population who's looking for hands-off scheduling of their social updates. The problem is that social has become a parking lot of one-way updates. People are posting stuff, but they're not talking to each other. They're not connecting.
What's worse, is that if you are active and putting in the time and energy to connect with your audience, the last thing you need is to be interrupted mid-tweetstorm with a pre-scheduled update that is totally out of context.
We're often involved in multiple conversations, when all of the sudden a post inserts itself because of the fixed scheduling. This jars the conversation and it undoes the organic efforts you work so hard to create.
But it can be difficult to manage an effective posting schedule ahead of time since conversations are ephemeral — they pop up and die down very quickly.
The prospect of having to keep track of when and what to post might cause a brand to give up doing either activity, which of course hurts their social media efforts. How hard is it to repost old evergreen content during off-peak times?
How can we truly achieve a 24/7 social media footprint without hard-coded scheduling?
A more elegant approach might be to think about social media automation in a way that augments you rather than interrupts you.
In our eyes, it'd make more sense for our queued updates to only be deployed when we can't engage — such as when we're unavailable to tweet or when sleeping.
That's why we're creating Idle.
Idle monitors your social media activity and automatically posts content for you when you can't — padding your social media efforts while you're idle.
Idle: Next Steps
We're doing some basic infrastructure work right now to put together the app's first iteration. Mubs is busy actually finishing that up and should have something live soon.
We haven't decided yet whether we will go with a freemium offering at all. Since our goal is to get to revenue ASAP, we may elect not to do that. Comparing both options, where Buffer has a freemium offer (with $10/mo upsell) and MeetEdgar doesn't ($49/mo), it is clear that the product needs massive differentiation between its freemium and paid tiers.
I doubt we'll achieve that level of sophistication early on. We'll probably end up with a 3-tier pricing SaaS mechanism — relying on some features and some capacity for sizing (i.e. 1/5/10/35 social accounts + feature disparity).
We have a few other ideas in the social media space, and are considering coalescing Idle under a brand umbrella called Paddding, where the overarching mission is to pad your social media in a variety of ways.
One of those ways is to allow social media accounts the freedom to build a social media strategy that is reactive to their inactivity rather than hard-coding it and reducing agility.
On the Growth side, since we anticipate building a few social-related apps, cross-polination between those apps would be a significant network effect advantage, like using the email lists or straight-up offering one-time offers and cross/up-selling customers from one product to the next.
As it stands, Growth (yours truly) is going to wait patiently for something to be deployed on a live server before setting up basic pre-launch infrastructure, including:
Marketing automation infrastructure (email, helpdesk, pixels, etc.)
Build a pre-launch list (since this is a social app, a referral-based pre-launch signup page might actually be a good tactic)
Build an email pre-launch sequence (might use the Product Launch Formula if we do a pre-launch list)
Set up a Wordpress blog, get a theme installed, set up basic plugins
Early-bird promotion codes for influencers and the influencer reachout plan itself
Plan some press/blog outreach by compiling a list of our competitor press/blog mentions, gathering author content info, building an email pitch and sending it out for guest-posting or a review.
Set up a ProductHunt promotion page — we anticipate the ProductHunt launch to play a significant role in the validation of the product given that the target market lives on the website
Set up quantitative data aggregation via Segment.io and Google Tag Manager
Set up Qualitative data using something like Hotjar for heatmaps, clickmaps, recordings, form funnels and so forth.
There's more on the Growth Backlog, but as it stands I'm quickly finding that we'll need to (a) apply the Bullseye Framework to figure out which channels contain the most potential for social media apps we build and (b) build a distribution kit / playbook for launching our social media apps.
As we discuss the roadmap for the year's 12 MVPs, it looks like we've decided to settle on this idea of regrouping each MVP into one of 3–4 yearly themes.
So we'll assume one of those themes for 2017 is Social. And we'll need to build a distribution playbook for each theme we expect to play in; this way we're learning about channels but also increasing our speed to market (and ultimately, MVP validation).
Looking at MeetEdgar, who's arguably the most accurate case study for us at this juncture (given that they went up against Buffer and succeeded to build a $3.2M ARR business), their growth came from a pre-launch list in excess of 75,000 subscribers and from Facebook Ads (surprisingly).
They claimed that using the "try our new social media app" value proposition worked wonders.
I obviously plan on trying that and validating it for myself.
We still need to think about what channels are promising for Idle, but the majority of my time will be spent designing and building the customer acquisition system for Idle such that we can be profitable on every new visitor.
The goal for Idle's MVP is to validate a few important hypotheses, and of course to validate the yearly revenue potential that Idle might end up enjoying.
We want to know also where Idle sits relative to Buffer and MeetEdgar — is it a direct competitor or is it viable to assume a Buffer/MeetEdgar user might pay for both that service and Idle.
Also, it is currently unclear whether Idle is a Tier 1, Tier 2 or Tier 3 project.
We'll mostly focus on getting it launched and surveying organic growth rate from the systems we set up during launch months. That growth rate will determine which Tier Idle will sit in.
That's it for this week — Seth is traveling, which means we won't be taking care of branding or anything in design for the next 5–6 days. No sweat, we've got a pretty good idea of what Idle should look and feel like. And I have no doubt Seth will knock it out of the park.
State of the MVP: Idle
Revenue: $0 ( — %)
Paying customers: 0 ( — %)
Freemium customers: 0 ( — %)
Did you enjoy the read? Smash that ❤️ button to help distribute this story to more readers so they can follow the process of building and launching MVPs.