How Some Women in Tech See Themselves and Where to Go Next
Given the recent news of a now-former Google engineer's mansplaining manifesto, it's a particularly good time to gauge how some ladies of the tech industry see their role, particularly female developers. Attending a Meetup of WomenTechMakers here in Berlin, afforded me a chance to tune into what a select crew of women involved in tech at many levels–product, coders, developers, coaches, etc– had to say for themselves. It's the right time to listen in.
Companies paying attention to what women in tech say stand to benefit greatly in terms of a more balanced work environment and a thriving business.
Seated on park benches by the Spree River outside the city's infamous c-base, we gathered under a tree canopy surrounded by the hum of boat engines. A casual conversation emerged among 12-14 people, most of whom were female, which delivered fast lessons on what the tech industry needs to do to achieve a better gender balance. But it is not just the tech industry, it goes way deeper. The gender stereotyping that starts as early as preschool or kita here in Germany, requires a major cultural shift to address the issue.
Assuming we all want to do something about getting more women into tech, here are some tips:
Learn new skills together, not alone: independently learning to program can be great, but some women benefit from learning in a supportive group environment. Such resources include Django Girls, Women who Code, who has a local resource.
Earlier exposure to careers in tech will help women recognize a viable career choice. This could be as early as middle school and high school. Check out Girls Gearing Up, also based in Berlin, who offers hands-on leadership training.
Mentorship cannot be underestimated! It can take many forms: mentors, peership, online community, but it needs to exist to support women.
Consider learning a part of a bigger system, and not the whole system. This can help people reach an 'aha moment', when they see how their system integrates with another. Examples include blackboxing, where input and output are recognized but not the inner working of something, or cluster-based functions, where computers work together such that they are perceived as a single unit.
Perhaps most importantly: traineeships and junior positions are essential. And not just great ideas, and plans, but the actual execution. That means companies need to know how to run a traineeship or intern program. They must invest in it and not be seduced by the vicious cycle of product and deliverables that can make it hard for employees to break away from daily tasks in order to mentor someone. Employees must be willing and devoted to working as a mentor.
Consider hiring a pair of juniors or interns to grapple with problems and come up with solutions. Two together can often trouble-shoot and problem solve, and then go to a mentor or employee only when needed.
What complicates the situation even for companies who truly do want to recruit more women in tech?
Finding these women! The sheer numbers are dreary. We need more. (See points 1 and 2 above.) Somehow I am reminded of that infamous phrase "Binders Full of Women." Remember that?
Lack of confidence: Some women won't apply if they feel they do not meet all the job requirements. This means that where a man might see potential room for growth through on-the-job learning, a woman might simply skip applying. And as one outspoken and experienced developer said, "If you do meet all the requirements, aim higher!" Others warned that some companies use the requirements like marketing tactics– to show off what they are already doing, or even attract typically 'masculine' attributes using words like ninjas, heroes, etc. Here is a workaround for decoding gender-specified terminology when perusing job ads.
So what helps?
Encouragement: The women gathered here reported that what helped them most was to have a colleague, or even a parent, who strongly believes in them and encouraged them to reach further in their careers. For example: a father encouraging a daughter's natural ability in math, or a supervisor saying 'you may not meet every criteria in experience, but you have the right mindset for this new role'. Encouragement breeds success.
Strategies: One attendee said she felt like she lives in a 'alternate reality' because she's surrounded by women who support others in tech. She was talking about Femtec, an organization that supports women by providing alumnae of their programs great opportunities in STEM careers.
Another successful female developer who transplanted to Berlin after Israeli military training has worked out a way through her company to spend each Wednesday as a traveling advisor to women who wish to advance their careers in tech.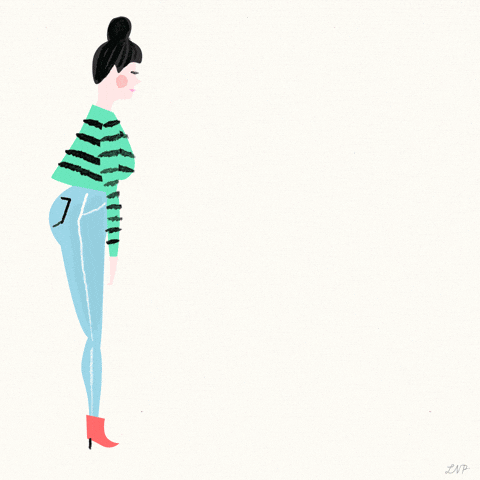 She sits in any Wi-Fi café in Berlin, ready and willing to train others in new topics, offer advice and expertise. In fact, she strongly suggests that any young woman who writes a memoir about overcoming challenges in the tech community could have a major bestseller; think of it as a 'Handbook for Women who Code'. When I applauded her efforts to help other women, she admitted it's not actually so selfless- she is tired of being the only woman in her level at work. Well, bravo nonetheless sister, for raising up others.
Two things you can do right now:
Teach girls that they don't have to be nice or play with dolls. Spatial-learning toys, language and cognitive development games are appropriate gifts too. Changing public perception of how girls and women should behave will affect what characteristics females build upon, what interests females pursue, and therefore their success rates. In the long term, this will positively impact the fabric of our society.
For furthering your own education, check out resources like Kahn Academy, Code Academy, and Github.
If you have more experiences or tips to share, please do. Thanks.