Hello! I have a question for you. Can tell me whether it's possible that some businesses just don't need to automate email marketing? I am an owner of a small online shop, and I don't have many clients, but those I have buy products regularly. Why would I need to start an email marketing campaign? Even if I do, wouldn't it be wiser to do it manually than paying for some additional platforms? Let me know what you think.
This is a quote from a letter we recently got from one of our potential clients.
He read our message about email marketing automation tips and started wondering whether it's something small businesses can benefit from. So we thought it would be great both to answer and to cover the main misconceptions of email marketing automation.
Along with the upcoming Triggmine launch on ProductHunt, we have decided to make things crystal clear, so…
If you had doubts, buckle up, we've got a seat for you.
Even though the idea of automating email marketing seems pretty apparent now, it is still a topic of many questions of business owners.
When to automate?
How to do it?
Who should automate and who shouldn't?
There are many questions and even more answers, which often contradict one another. That's why we at Triggmine decided to collect them in one article and answer all together.
Myth #1 — Automation is only for big dogs
Perhaps, the most popular misconception about email marketing is that only big business with huge subscriber lists benefits from automation.
If your business scales fast, it's logical to substitute manual work with algorithms but until then, why bother?
But think about it another way.
The owners of small businesses often have to do everything themselves, without the help of marketing departments or even specialists. When you have to worry about production, distribution, shipping, consulting, support, email marketing doesn't quite feel like the main priority.
Being caught up in daily routine, it's easy to overlook sales, but they are exactly what bring money to the business. People still buy and sell things via email, and as statistics show, the situation is not likely to change. If business owners want a shop to grow, investments in email marketing are crucial — including switching from manual work to automation.
Myth #2 — Automation takes way more time than manual settings
With many tools, it's true, at least at the beginning stages. Take MailChimp, for example. Doing a primitive campaign is easy but if you want to segment your audience and automate the email creating (yes, not just sending but creation), it becomes borderline impossible.
Right now, however, Artificial Intelligence solves these concerns for good. You can set a campaign once or twice and the platform will learn itself. The machine learning algorithms allow the automation software to become smarter with every sent letter and somewhere between the third and fourth campaign you'll need to just click once — on the 'Send' button.
Myth #3 — I don't know how to choose a platform
If a few years ago we still could hear excuses about not enough choice, now the tables turned. There are too many solutions and choosing among them becomes a torture. You think that you might be missing out on a software that fits for your business best and fall into a trap of constant tool-testing.
How to get out of this? Just don't hesitate to contact the development team of the product. If we see that our platform is indeed not the best choice for a particular niche or business, we just say so directly. Of course, every team wants their product to attract as many users as possible (and so we do) but if you would be truly better with MailChimp, we'll say so right away.
Myth #4 — I don't have a marketing professional to take care of that stuff
In fact, that's kind of a reason to pursue automation, not to deny it.
The key to efficiency here though is to choose not just a management platform, but an assistant.
In other words, you need a solution that will not just manage your newsletter but create it for you. Get the difference?
If you have an assisting service, you won't need the help of a marketing specialist. The service itself will be your marketing consultant and specialist in one package.
Myth #5 — What if the platform screws up?
Fine, this is not entirely a myth.
Email marketing platforms do handle a lot of sensitive data and speak directly on the behalf of the company so a mistake costs a lot. Even a simple blunder like putting a user's name in the wrong place can become a nail in the coffin of shop's or product's reputation.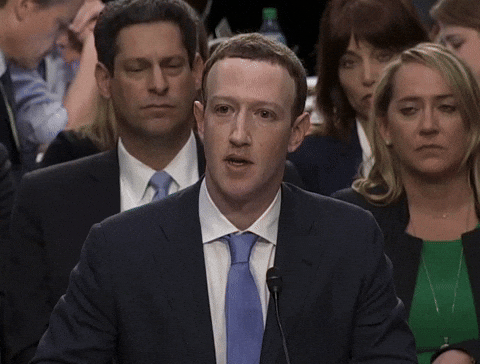 And what if you use the platform to do important outreach to media or bloggers?
The mistake in this kind of interactions can cost you thousands💰.
Hate to disappoint, but the chance of human error is still way higher than the possibility of the glitch in the platform. You are more likely to copy paste a wrong name manually than with an automated software.
Myth #6 — You don't need automation if you are doing just fine
You don't need to wait for the crisis to come around to make changes in your strategy. If you are going great, congratulations but there is always room for improvement. If a business grows, the question of automation is inevitable. Better face this challenge sooner than later.
Myth #7 — The company will lose its personality
I want my emails to be a conversation with a customer, not some robot voiceless chatter. Sounds like a nice motivation, granted, but it just isn't true. You can still write your emails all by yourself and even create a design on your own if you have a mind for that. The beauty of automation is that it's always possible to choose the extent of your own involvement in the process.
You don't have to outsource everything if you don't want to. Plus, with AI around, even emails written by robots are difficult to tell apart from those written by humans.
Myth #8 — I don't want to spam my users
Don't confuse email marketing automation with sending bulk emails to your customers. Sending emails regularly doesn't mean sending them frequently. You can set up the campaigns once a week or even once a month. It all depends on you.
Moreover, smart platforms make suggestions on the best schedule of the newsletter based on users' engagement. Even if you have doubts about the frequency, you can always consult your automated assistant.
Myth #9 — It's over-the-roof expensive
Answered simply, it's not. There are many solutions for different types of businesses, including small companies. The platforms, oriented for smaller e-commerce, have affordable rates because the product creators clearly understand the financial capacities of their target audience. We get that the owners of small shops don't fancy email marketing as their main priority so we put lower prices.
Myth #10 — These platforms only differ with names
Perhaps a few years ago there wasn't indeed much of innovation going on in the niche of email marketing automation. Now it's not the case. We have Artificial Intelligence, Machine Learning, and blockchain to improve the effects of automation. In fact, automation has never been more innovative.
Just a final thought
These were 10 most popular myths about email marketing automation.
If you want to stay up to date with the email marketing automation development, subscribe to the Triggmine page on ProductHunt and be the first to take advantage of smart email marketing of the new generation.