More than 1,000 websites are still unavailable months after GDPR, a new European Union regulation.
Unfortunately, our website is currently unavailable in most European countries. We are engaged on the issue and committed to looking at options that support our full range of digital offerings to the EU market. We continue to identify technical compliance solutions that will provide all readers with our award-winning journalism.
This is the error message you get in most European countries if you try to connect with the Los Angeles Times. The same happens with the Chicago Tribune, the New York Daily News, and The Baltimore Sun, operated by Tronc Inc., formerly Tribune Publishing.
In addition, 15 web properties owned by Fox News network in local markets are also unavailable, as are the websites of local stations in the ABC and CBS networks.
If you try to access USA TODAY, you get this message instead:
Welcome to USA TODAY Network's European Union Experience. It appears that you're visiting us from a location in the European Union. We are directing you to our EU Experience. This site does not collect personally identifiable information or persistent identifiers from, deliver a personalized experience to, or otherwise track or monitor persons reasonably identified as visiting our Site from the European Union.
In fact, Gannett, which owns USA TODAY, has rolled out a European version of its daily news website, what they call their "European Union Experience." This apparently translates into a simplified version of the website, without ads or easy methods of searching for stories and articles.
Many other websites, news-related or not, are either blocked or not available. Those include for instance the Daily Collegian, published by students at Penn State, and the South End, a student publication by students at Wayne State University.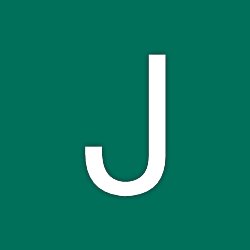 Joseph O'Connor — aka @ VerifiedJoseph on Twitter — published a list of unavailable or blocked websites on his GitHub page as of August 10, 2018. The list includes 1,060 websites to which anybody in Europe has yet no access.
This is "frustrating many American tourists, business travelers, and ex-pats as well as Europeans interested in news from the States," as reports Nieman Lab.
Jeff South, a journalism professor at Virginia Commonwealth University in Richmond and author of the NiemanLab report, asked Portugal-based journalist Flávio Nunes to comment about the block or unavailability of many websites.
"Usually, your media is seen as an example for ours. I think is safe to say that, in Portugal, there's a big community of people that not only reads the Portuguese media but reads the U.S. press as well on a daily basis," said Nunes.
"I was surprised when I saw that, a couple of months after, they're still blocking our access," Nunes commented about Tronc's publications not being available after GDPR entered into force il late May. "It's crazy because Europe is a massive market. We have over 500 million people living in the EU."
GDPR stands for General Data Protection Regulation, a set of data protection rules implemented by the European Commission — approved by the European Parliament in April 2016 and enforced 2 years later this past May — for all companies operating in the EU, wherever they are based.
GDPR has been both criticized and praised.
WIRED wrote: "Once mocked, Europe's new data protection has become a source of transatlantic envy." "When GDPR was first passed, US commentators dismissed it as a piece of jealous protectionism," Rowland Manthorpe explains, citing a recent editorial in The New York Times now calling for similar rules.
In April, when Facebook's founder and CEO Mark Zuckerberg testified on Capitol Hill, Rep. Scott Peters asked him: "What the Europeans got right with the GDPR?"
Zuckerberg responded: "GDPR in general is going to be a very positive step for the Internet. It codifies a lot of things we have already done for a long time; but it also has new things which are good steps for us to take, like putting privacy controls in front of people constantly — which we have done randomly in the past."
In a recent tweet while traveling to Europe, CUNY J-School professor Jeff Jarvis talked about GDPR as the Balkanization of the Internet.
"Thanks, Europe," he ironically tweeted.
"Nothing to do with Europe and everything to do with the US publishers," somebody responded on Twitter. "A bit of time and consideration would resolve it."
Another said: "Not GDPR. It's US publishers blocking IP addresses. Same happens with European media when you try and access from US."
To which Jarvis answered: "It has everything to do with Europe. They are doing it *because* of GDPR."