There is no denying the frantic excitement of ICOs. Bitcoin's been blowing up (and crashing) and finally on the rise again.
According to Coin Schedule, ICOs raised an unprecendented $3.7B in 2017 alone. And while the days of the mainstream $100M+ public ICO seem to be behind us, the space as a whole is rapidly developing.
In June of 2017, ICO funding surpassed early stage VC investments, sending the industry industry into a fury over the future of venture.
The Syndicate hosted a roundtable with Joey Krug (Augur and Pantera Capital), Andy Bromberg (CEO of CoinList), Gil Penchina and Lou Kerner. This is a must watch for crypto enthusiasts and nay-sayers alike — when smart people speak, it pays to pay attention.
NOTE: This post is just that, a roundup of opinions and interviews with some of the industries leading minds — both on the builder and investor side of things. It takes an ecosystem, it takes understanding opportunities — hopefully this post helps a bit with both.
How Gil Penchina Tried to Lose Money and Hit 5 Unicorns and the Future of Cryptocurrencies
Gil Penchina's one of the top super angels of all time, with investments in Ripple, Brave, Polychain, Paypal, Filecoin, Civic, Linkedin, Cruise, Dollar Shave Club, Wealthfront, Discord, Fastly and a name as good as gold. Prior to that he worked at Ebay through the IPO process and now he runs 20+ syndicates on AngelList with millions in backing. And today he's venturing to the other side of the table with Pryze, a decentralized raffle system working on an ICO pre-sale.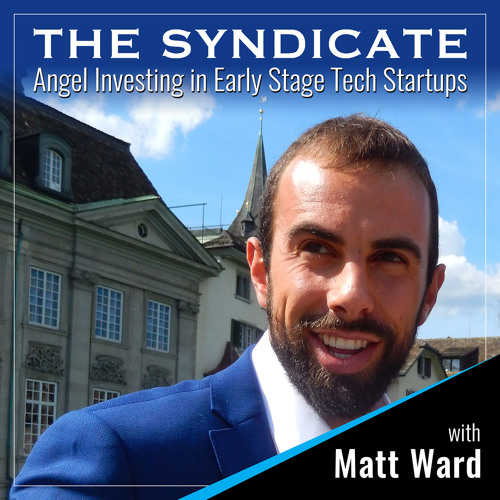 Listen and Learn:
How Gil invested early in Paypal
Why Gil is bullish on cryptocurrencies
His exact asset allocation strategy
How he built a massive network of Angellist syndicates
What blockchain means for society as a whole
How ICOs are affecting all of us
Cryptocurrencies, ICOs and the Future of Public Markets with Joey Krug of Pantera Capital
Joey got involved in Bitcoin mining in 2011 before building Bitcoin point of sale system in 2013. In 2014, he dropped out of Pomona College to cofound one of the first projects on Ethereum called Augur, and in 2015 they did the first crowdsale on Ethereum. Then this year he joined Pantera Capital as Co-Chief Investment Officer managing their digital asset funds… oh, and he also run one of the top 100 (by backing) AngelList syndicates.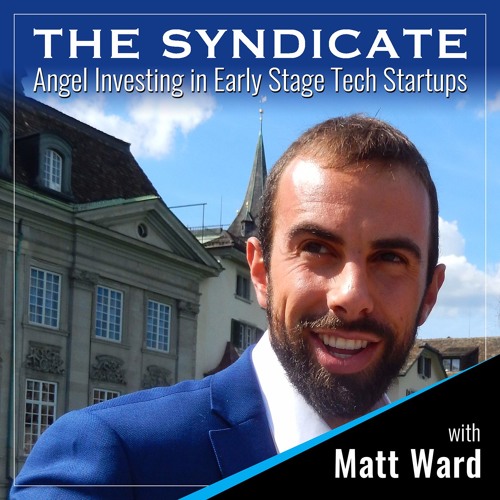 Listen and Learn:
Why Ethereum is the cryptocurrency of the future
What ICOs mean for investors and startups going forward
Why first is the worst for startup companies
How angel investors should think about Blockchain
The big shift happening now in the derivatives market
Like this? Subscribe to The Syndicate podcast on iTunes or Android today to never miss a thing.
Kendrick Nguyen on Angellist, ICOs and Equity Crowdfunding Eating Traditional Venture Capital
Ken Nguyen is a neuroscience and law graduate that took legal and psychology to tech startups, building Republic.co, one of the largest and most successful equity crowdfunding sites. Prior to starting Republic, Ken was employee #20 an Angellist where he headed up growth hacking and scaling.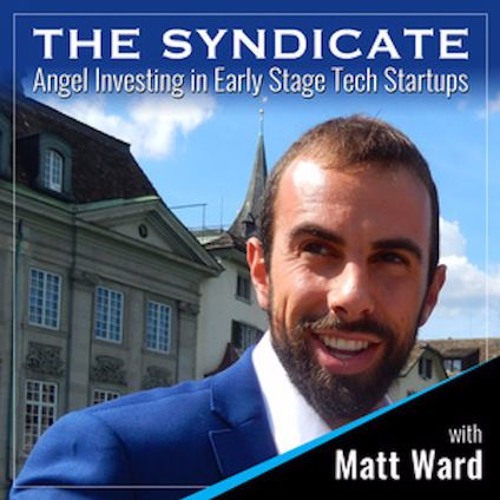 Listen and Learn:
How Title 3 Crowdfunding is affecting startup fundraising
Why traditional VC is being turned on its head
The future of ICOs and fintech
Why equity crowdfunding can outperform venture capital
How startups should view fundraising and taking investor money
Offered 1/4 of Facebook for $5M Lou Kerner on Israel, Social Media and Cryptocurrencies
Lou Kerner is the founder and managing partner of Flight.vc's Israeli Founder fund and the Social Internet fund. Before that, Lou pioneered social media with Bolt, the largest social media company of its time before being conquered by Myspace. Since then Lou has invested in the likes of Palantir, Facebook, Meetup, Klout, Plated and more.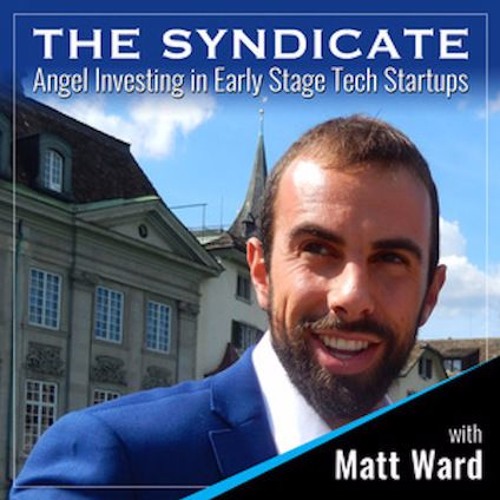 Listen and Learn:
What VCs will never tell you about deal flow
Why Israeli is the place to invest
Why cryptocurrencies are disrupting the world as we know it
Ways to validate traction and market caps
Julian Zawistowski is founder and CEO of Golem, the decentralized supercomputer company that raised $8.6M in 30 minutes in their crowdfunding/ICO. Julian's company is now valued at $280M and he talks candidly about building a crypto company, managing investors and building a gamechanging disruptive technology.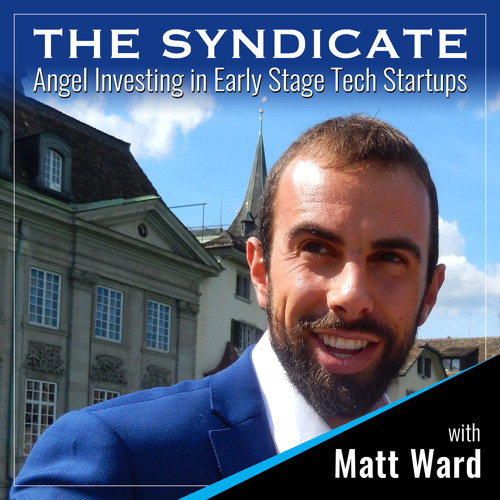 Listen and Learn:
How the cryptocurrency landscape has evolved
The way ICOs are disrupting traditional venture
What happens when a pre-product company is worth ~$280M+
Why blockchain enthusiasts overestimate short term impacts and underestimate long term impacts
How crypto companies should prepare for an ICO
What cryptocurrencies and decentralization mean for government and regulation
Why ethereum is the platform of the future
Cryptocurrencies, Politics and the Disruption of Government with Dr. Michael Weiksner of Rostrum Capital
Michael Weiksner is the founder of Rostrum Capital, a VC fund focused next generation of platform companies that is also building out a crypto division to focus on disruptive blockchain opportunities.
Previously he raised over $2.5mm for EndlessTV, an innovative mobile video app that was the first mobile app to provide swipeable shopping. Prior to that, Michael founded e-thePeople, a non for profit to help citizens participate in politics through technology which helped over 10mm voters.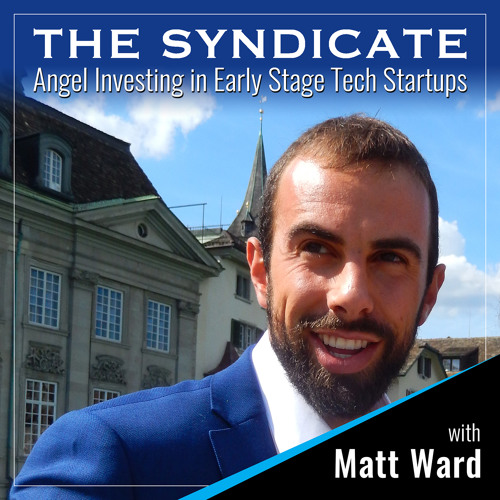 Listen and Learn:
Why most ICOs are junk and blockchain will disrupt everything
What to think about before investing in cryptocurrencies
The problem conventional startups have with raising follow on funding
How ICOs are impacting startups and venture capital
Why the US political system could cause catastrophic failure
How hedge funds should view crypto
The big picture on cryptocurrencies and blockchain
ICOs, Ethereum, Italian Mountains and with Stefano Bernardi
Stefano Bernardi's sat at both ends of the table. A YC backed founder and startup hustler, Stefano got into venture and angel investing early and never looked back. Stefano enjoys long walks in the Alps, investing and blogging about crypto and blockchain and helping European founders find their groove and succeed — BTW he runs Tokeneconomy.co, arguably the best crypto newsletter!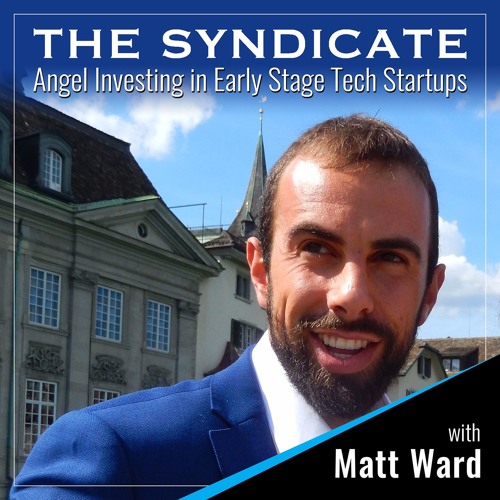 Listen and Learn:
What angels need to know about ICOs
Why Europe is seeing a startup revolution
How to source startup deals on Twitter
Why investors don't need to live in startup hubs to succeed
The future of cryptocurrencies and fintech
Adam Draper of Boost VC on Why Crypto and ICOs are actually Underhyped and What the Future May Bring
Adam Draper's the founder of Boost.vc, an accelerator and fund focused creating a sci-fi future. They work with and invest in blockchain and VR companies with exceptions made for breakthrough businesses. Adam comes from a venture background and is working to continue the Draper tradition of excellence and advancing the future.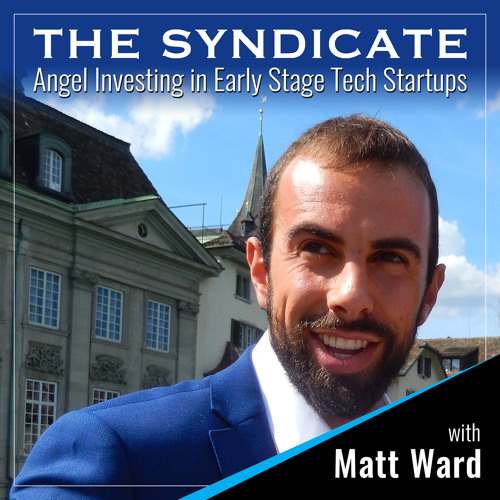 Listen and Learn:
Why VCs should focus more on crypto
How venture capital can effectively incorporate ICOs in portfolio companies
How growing up in a venture family affects outlook
Why VCs must be constantly learning
Why AR is overrated and ICOs are underhyped
And that is a wrap. Hope this was helpful. If it was, please let me know in the comments section below and I will do more roundups like this one in the future.
Bonus: Best crypto podcasts list
I don't waste my time on day trading type shows, if that is your game there are some good podcasts out there but trying to constantly time the market seems like a recipe for failure. for a more in-depth understanding of the tech and the industry, here are the bestof the best (in no particular order):
Closing thoughts
Blockchain based tech and cryptocurrency have the potential to disrupt many of the industries and institutions of today. While the hype is excessive and the speculation is downright scary, the future of this space is even larger and brighter than expected in my opinion.
That said, there are dozens of unanswered questions and plenty of problems with timelines and scalability. I don't have all the answers, I'm just along for the ride.
Thoughts?
Share your opinions, speculation and industry insight in the comments below. Where are we going? When do we get "there"?
Timing is everything…
Learned something? Click the 👏 to say "thanks!" and help others find this article.
Hold down the clap button if you liked the content! It helps me gain exposure .
Clap 50 times!