Another episode in the commerce version of Game of Thrones: Walmart and Google just joined forces against Amazon in the battle for voice-based shopping. No blood or dragons (yet), but with big big (big) money at stake, this real-world war is almost as fascinating as the popular fiction series.
(Spoiler Alert — don't read if you haven't started GoT Season 7…)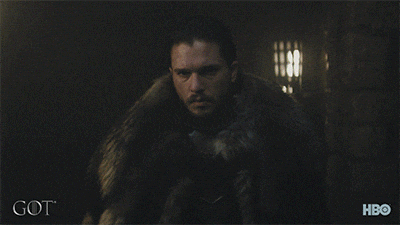 Throughout history (true and fiction) states and royals formed alliances through agreements and marriages. As Game of Thrones keeps teaching us, if you want to stay in the game, alliances are key. Tyrion Lannister gently explained to Daenerys Targaryen (Khaleesi): even if you posses a few dragons and a Dothraki legion, you are not a match to the Night King by yourself . Tyrion convinced Daenerys to summon Jon Snow to forge an alliance. And so he wrote to Snow:
"The Seven Kingdoms will bleed as long as Cersei sits on the Iron Throne. Join us. Together we can end her tyranny. I appeal to you, one bastard to another — for all dwarves are bastards in their fathers' eyes". Tyrion Lannister, Hand of the Queen
Earlier today, Google and Walmart announce a partnership enabling voice-shopping from Walmart through Google's home device. From Google's announcement:
"We're entering an exciting partnership with Walmart to bring you hundreds of thousands of products at Walmart's Every Day Low Prices — everything from laundry detergent to Legos — that you can buy through voice with your Assistant on Google Home or on the Google Express website or app".
Some real action, at last!
Beginning in late September, hundreds of thousands of Walmart items will be available for voice shopping on Google Assistant. This should allow Walmart (and Google) to compete with Amazon's Alexa capability on the super popular Echo devices.
Walmart's Marc Lore (ex Jet.com CEO who now heads Walmart.com) explained in a blog post:
"It makes sense for us to team up with Google. They've made significant investments in natural language processing and artificial intelligence to deliver a powerful voice shopping experience"
Lore explains in his post that one of the primary use cases for voice shopping will be the ability to build a basket of previously purchased everyday essentials. Walmart integrated their Easy Reorder feature into Google Express which will enable us to deliver highly personalized shopping recommendations based on customers' previous purchases, including those made in Walmart stores and on Walmart.com. To take advantage of this personalization, customers only need to link their Walmart account to Google Express. So if you crave for your favorite sugar-free peanut-butter or maybe you are fresh out of extra-soft puppies toilet paper — all you need to say is "Ok Google, I want my Peanut-butter, and I want it now!". 2 days delivery is free, faster delivery or pickup options also exist.
Is this just a local initiative or was a serious alliance just forged? We can find a clue towards the end of Lore's post:
"And, this is just the beginning. Next year, we will also leverage our 4,700 U.S. stores and our fulfillment network to create customer experiences that don't currently exist within voice shopping anywhere else"
The home-device front will be an important one in the global commerce war. As I argued in a previous post, on most current arenas, the winners are already declared — Search, Social, general e-commerce. But Technology has reached a point where it is possible to have a real AI assistant at home that can be a conduit to anything voice: shopping, search, transportation and even social. Our home is becoming a new frontier.
This new move is significant, but as attractive as this cooperation sounds, let's not get too excited — Google&Walmart (despite a combined market cap of almost a trillion $USD) are still the underdog in this fight. They are going to face a fierce competition from the almighty Amazon's Alexa — by far the market leader, with expected 70 percent of the voice-enabled speaker market.
Walmart isn't planning to integrate into Alexa. According to Techcrunch, when asked if Walmart would ever be shoppable from Alexa, Lore answered simply: "No."
It's a complicated commerce-world we live in. Things used to be simple, commerce wars used to be straight forward when it was just big supermarket chains putting small mom&pop shops out of business. Now it's not as obvious - who are the good guys and who are the bad? Who's Khaleesi in this story, who's the Night King? The borders aren't clear — technology and retail, on-line and off-line, hardware and software- where does one stop and the other begin?
Lannister, Snow, Targaryen, Dragons, The Night King. Google, Amazon, Facebook, Apple, Microsoft, Walmart, Alibaba. Everyone is choosing a side, picking their weapons and battles, all getting ready for the war to come.
So, grab some popcorn and get ready, the game is on. As Jon Snow, sorry — Marc Lore, said:
This is just the beginning.