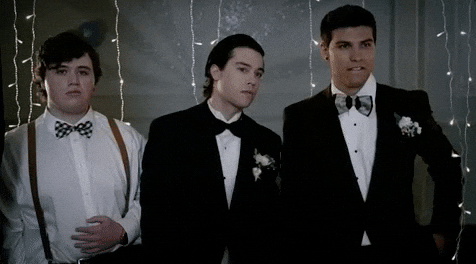 People are starting to get tired of social media. In fact, according to recent findings, 4 in 10 people have deleted a social media account in the past year. The key reasons given for the mass exodus are privacy issues and the rapid circulation of violent content and fake news.
With top social media sites such as Facebook and Twitter in the limelight for misusing users' data, the public trust in social media is on a downward spiral. As traditional social media continue to lose popularity, a new and more advanced way of connecting people is gaining traction.
The main goal of the blockchain based social media approach is to prioritize connecting high-level data security while also connecting people. For security, the distributed ledger technology applies cryptography to authenticate users and protect their data.
Until now, social media platforms have assured the public their data is secure, while in private, often using the data and even selling it to third parties. A good example of this is the recent scandal involving Facebook and Cambridge Analytica. According to The Guardian, Facebook illegally harvested the personal data of its users and non-users, selling it to Cambridge Analytica who in turn used the data for their own purposes, the full details of which haven't yet been exposed.
The Facebook case is not an isolated one given that normally, centralized social media platforms make their revenue by providing advertising platforms to businesses, providing them with users' data to generate marketing insights. Users, on the other hand, are allowed to use the social media platforms for free in exchange for their data. This model has always put the social media users at a disadvantage given that they have no control over how their data is used.
With the blockchain-powered social media platforms, users will not only receive free and secure services but will also have an opportunity to make money. For example, Ask.fm, the worlds biggest social Q&A platform, currently boasting 215 million active users with a daily registration average of 500,000 users has decided to venture onto the blockchain. They are building a platform which will reward their users based on the popularity of answers they post on the platform .
Using blockchain , the Ask.fm platform will reward users in the form of ASK token which can be exchanged for other cryptos or fiat or traded for information on the platform and the accuracy of information shared by users will be verified by independent moderators. This model will not only attract expert responses, encouraging accuracy, but will also to some extent keep away spammers.
Steemit is also utilizing blockchain to ensure quality content and lockout middlemen. The platform applies a model similar to Reddit with the main difference being that publishers are able to directly make money based on the popularity of their post. Users also get rewarded for commenting on posts and upvoting them.
Another mainstream social media platform that has embraced blockchain in a big way is the messaging app Telegram. The platform enables its' over 200 million active users to send messages, exchange photos, audio messages, videos small and big files and stickers. With blockchain, users will be able to use the Telegram app to exchange value.
As blockchain continues to gain mainstream acceptance, people who have left social media over privacy concerns will feel comfortable to come back, armed with the knowledge that with this new technology their data will be better protected. There is no doubt that more solutions are yet to come to this space in the near future and even Facebook and Twitter have started exploring blockchain innovation. We can only hope that they will become active innovators in the space, developing better security solutions for their users.