From: World Forum for Blockchain Use Cases.
Nikolaj Martyniuk, Co-Founder & CEO of WePower
Soft-spoken 32-year old Nikolaj Martyniuk is a man on a renewable energy mission. Born in Lithuania, Nick graduated from Bocconi University in Milan, Italy in 2007 with a BSc in International Economics and Management. He wanted to master management tools typical of companies with a significant international dimension and operating in different and increasingly integrated economic systems. There he learned to understand and analyze the dynamics of globalization of cultures and operations and the relationships among countries at the European and extra-European levels.
After a brief spell as Financial Analyst with Orion Securities Group, he helped Lithuanians reduce their fuel costs and simultaneously protected the environment from pollution by promoting the use of Compressed Natural Gas in Lithuania. Shortly thereafter — in 2013 — he developed a 16 MW pipeline of biogas projects with Modus Energy Solutions. His passion for renewable energy ultimately earned him the position of CEO of Modus in October 2014.
In 2016, his company built the largest solar power plant in the Baltics — a giant 5.7 MW power plant capable of supplying 3,000 households annually. Half of the EUR9.56 million required came from the European Bank for Reconstruction and Development (EBRD) and the remainder was provided by Modus. Here is drone footage of the installation:
After a 6-month stint as CEO of Modus International, Nick discovered Arvind Narayanan's Princeton Bitcoin and Cryptocurrency Technologies course, which he passed with flying colours. He also completed Bocconi University's online course on Private Equity and Venture Capital.
The two courses inspired him to launch his dream company: WePower. WePower enables energy tokenization, which basically means energy buyers can now contract directly with green energy producers. To realize his dream, Nick raised $3m in October 2017 and a further $40m in February 2018 and has assembled a formidable team of technologists and partners. His new company has been covered by Inc., FastCompany, Nasdaq, BusinessWire and many other publications. Clearly WePower is gaining significant momentum in their short history.
Why WePower is a big deal
Nick started WePower as a way to combat the problems that currently exist in the green energy market. The global energy market today is dominated by "dirty energy" — energy produced by burning fossil fuels like oil, coal and gas. According to REN21's Renewables 2017 Global Status Report (pg 30), as much as 78.4% of all the world's energy still comes from fossil fuels, despite the dire warnings of climate change experts.
Transforming an energy market — from which many have profited handsomely ever since the Industrial Revolution — to clean energy is a difficult task, requiring vast amounts of capital. Banks are reluctant to fund these projects because of the length of time to earn a return. Governments are reluctant to fund big new infrastructure projects because of budget constraints. Incumbents are reluctant to change because of their deep vested interests in continuing to extract millions of dollars of value (Navigant Research estimates $1.4 trillion annually) from natural resources, despite the cost to the planet.
Amidst the reluctance to changing the status quo, concerned end users are looking for alternatives. As the world moves towards a decentralized future, peer-to-peer energy platforms like SolarCoin and Power Ledger have appeared, which allow for decentralized selling and buying of renewable energy. However, most P2P energy platforms struggle to scale beyond micro-grids. Therefore, the goal of WePower is to promote renewable energy by allowing end users to participate directly in the funding of renewable energy projects. As a reward, these end users receive power at below market rates.
How the WePower platform works:
A renewable energy producer wants to build 100 MW solar energy capacity. The cost of such a project is estimated at $100 million. The producer is $20 million short to bring the project to life.
Using WePower, the producer tokenizes the projected production of energy of $20 million and sells it up front at below market price.
After completion of the project, power is provided to the buyers, which they can use for themselves or sell on the marketplace.
WePower's progress to date
WePower has a bold vision, which appears to be gaining significant momentum:
WePower raised $3m in October 2017, as an initial seed investment to test how the market would respond.
In December, EnergyAustralia selected WePower from more than 300 applicants to join their Startupbootcamp Energy Australia Accelerator program. This program is supported by the major energy companies like EnergyAustralia and Spotless. The bottom line is that multi-billion dollar companies will help WePower to scale in Australia, while they are expanding in Europe. EnergyAustralia is watched closely by energy companies in Asia, and it's likely that involvement in this program could open doors in Asia too.
Elering, the backbone of the Estonian Energy System, announced a partnership with WePower in January.
WePower closed a $40m ICO in February, making it the largest ICO in the energy sector to date.
Also in February, Fast Company listed WePower as one of the top 5 most innovative energy companies in the world. This global recognition of WePower's technological leadership comes at a pivotal time for the company.
Blockchain is a hot topic in the energy industry, with a string of startups and utilities now considering how to fuse decentralized computing with decentralized energy. But most projects are still conceptual or at the pilot stage. WePower is one of the first companies to bring a blockchain energy network to commercial fruition. — Fast Company
More than three dozen Fast Company editors, reporters, and contributors surveyed thousands of companies to create the list, which recognize pioneering companies across 36 categories. Fast Company has been producing the list for more than 10 years. Each year tracks the major shifts and developments of business giants like Google, Amazon, Facebook, Netflix and Apple. The list also follows the evolution of more recent players like Spotify and Uber and recognizes new projects with undeniable potential. Past cover stories from these lists include renown technology leaders like Satya Nadella from Microsoft, Brian Chesky from AirBnb, Mark Zuckerberg from Facebook and Elon Musk from SpaceX.
This year WePower is in good company:
In early February, Statnett, the Norwegian Transmission System Operator visited WePower's engineering team in Estonia to discuss the future of tokenized energy trading and blockchain technology: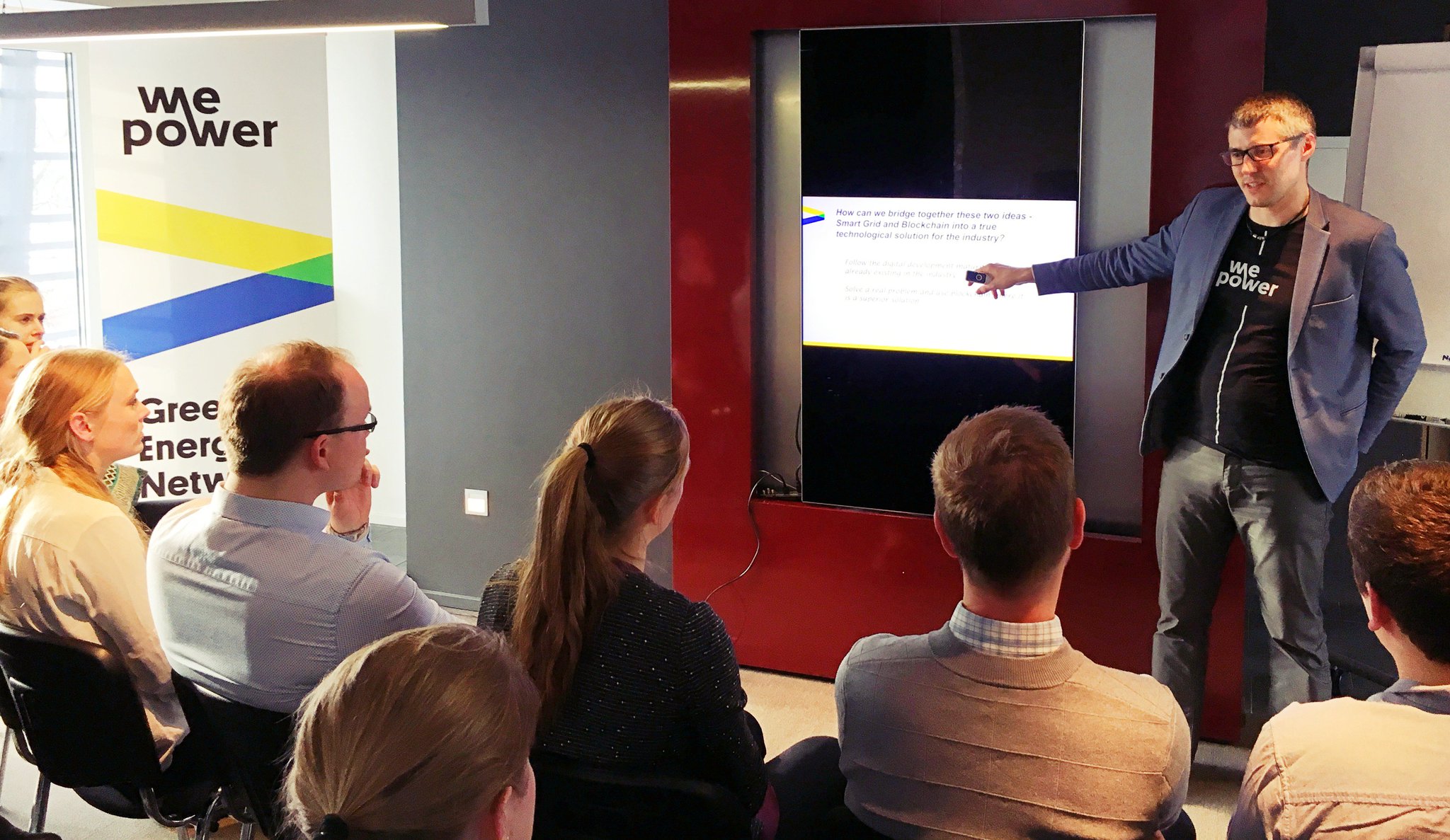 The Estonian energy tokenization project has also attracted the attention of the European Commission's Directorate-General for Energy, who invited WePower for talks about a vision for European level energy trading on blockchain: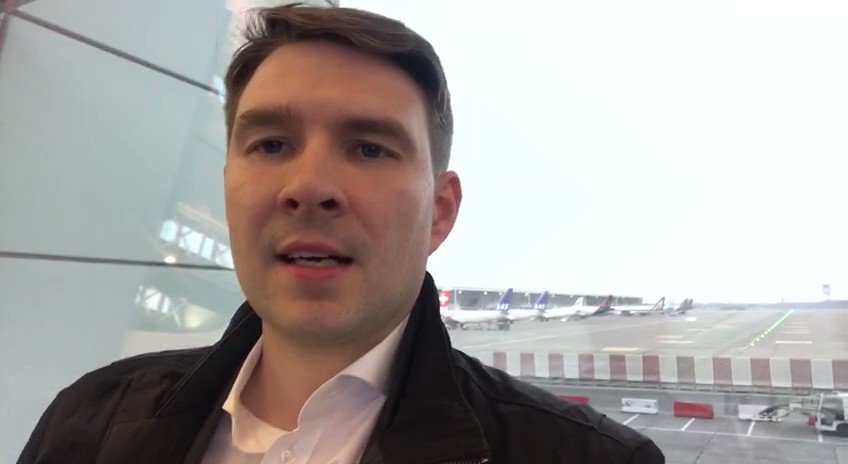 With so much interest generated less than 4 months after their seed funding and less than 3 weeks after their ICO, Nick and the team at WePower, together with their advisors, appear to be well set for becoming the first platform to tokenize the global renewable energy industry. Growing recognition of WePower technology in Europe and Australia will help the company integrate into the energy markets faster. This will enable faster adoption among energy developers resulting in more energy available to be traded on the WePower platform. It's a win for energy providers, a win for energy users and most important, a win for the planet.
Watch this space…
About the Author
Michael Haupt devours blockchain white papers for breakfast and writes about the bright, decentralised, peer-to-peer world he envisions for his daughter. He has described a blockchain-powered society in Postcards from 2035, and he's concerned we may not get there unless we can find creative energy solutions to power a blockchain-driven world.
The Legal Stuff
This opinion piece represents the personal views of Michael Haupt. He was compensated to share his views after WePower passed an initial ICO Evaluation, and he is relying on the information supplied by WePower's management team in forming his opinions.
This article is not a prospectus nor a solicitation for investment and it does not pertain in any way to an offering of securities in any jurisdiction.
This article is not to be construed as investment advice.