A messaging guide for talking about our autonomous car future
Ask your mother-in-law over coffee. Bring it up over wine with friends. Talk to a bunch of kids when it's your turn to carpool. Call your dad.
"When do you think we'll have self-driving cars? Will *you* ride in them?!"
For all the rapid progress we're making toward a self-driving future, the answers you get are probably, "A long time from now," and somewhere between "maybe ¯\_(ツ)_/¯?" and "when they pry the steering wheel from my hands."
Thing is, they are coming—fast. But we're lousy at explaining what that will mean for people's lives. We're too technical, too in awe of the technology, too pie-in-the-sky, too quick to assume that culture will shift without a fight.
And that's a problem, because we have big decisions to make right now—about insurance, regulation, taxes, labor, our cities—that will determine whether we get it right or muck it all up.
So, I've assembled a messaging guide to explain self-driving cars, why they matter, and how we can use this big transformative moment to improve the places we live and make people's lives better. It builds on the amazing work of Robin Chase and many others, and it's just a first draft.
So with that, start your engines! Err.. unlock your phone? Onward!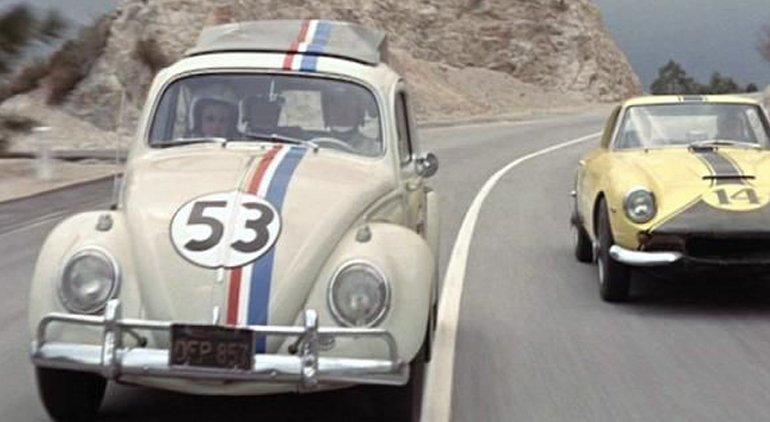 Top-line Messages
Self-driving electric vehicles will provide affordable transportation to everyone.
Available anywhere, anytime with a tap on a smartphone, a fleet of shared self-driving cars will offer convenient door-to-door transportation that's as fast as driving yourself for the price of taking the bus — all in the safest cars ever to hit the road.
Autonomous vehicles have arrived.
They've proven themselves in millions of miles of testing, they're in commercial use in a handful of cities, and they'll be available for purchase within two years. They have the potential to save tens of thousands of lives in the U.S. every year. But not all AVs are the same. Simply replacing our personal cars with AVs will do nothing to address climate change, reduce congestion, or make transportation more affordable.
We should focus on FAVES, or Fleets of Autonomous Vehicles that are Electric and Shared.
With always available FAVES (coined by Chase), we will only need 10% of the vehicles on the road today. And the benefits to this market-driven solution are huge: fast, convenient, low-cost transportation for everyone.
Now is our chance…
To make getting around fast, easy and affordable for all; to eliminate CO2, air pollution and fossil fuels from our transportation system; and to transform our communities into sustainable, affordable and healthy places to live.
🚙 🚘 🚌 🚙 🚘 🚌 🚙 🚘 🚌 🚙
Supporting Messages & Data
1. Fast, Convenient and Affordable
FAVES (Fleets of Autonomous Vehicles that are Electric and Shared) will offer convenient door-to-door transportation that's as fast as driving yourself for the price of taking the bus.
Easy as a Lyft, as cheap as a bus, as seamless as walking. Personal car ownership will become an increasingly unnecessary burden, shifting our focus from owning a vehicle to taking efficient trips.
The average family spends $9,000 per year to keep a car in the garage. Using shared electric autonomous vehicles will be cheaper by 2/3rds.
People love low-cost shared rides: 30% of all US Lyft rides and 50% of Uber/Lyft rides in San Francisco are shared. Ever improving algorithms and a robust fleet of cars will mean sharing gets more convenient and even cheaper.
2. Revolution in Road Safety
AVs will make our streets and highways dramatically safer — for riders commuting home, pedestrians, bikers, kids playing and families enjoying their neighborhoods. No longer will we have to accept the real risk of injury or death just to live our lives and get where we're going.
Each year in the US, we lose 38,000 lives in car accidents — 90% due to poor decisions made by people behind the wheel. An additional 4.4 million are injured, their lives changed forever in an instant. There is not a family in America that has not been touched in some way by tragedy on the road.
And the situation is getting worse: In 2015, we saw the highest one-year percentage increase in traffic deaths in half a century.
AVs have the potential to save more lives than airbags, seatbelts, stability control and crumple zones — combined. Never before has a technology offered this potential to completely transform road safety.
AVs have superhuman senses, seeing hundreds of yards around the vehicle in all directions, at all times. They use radar to see a slowdown three cars in front of you, infrared to detect a pedestrian on a dark night, and lasers to map and incredibly detailed view around you. And, they learn from one another in real time, which means that when one car sees a new pothole or construction detour, the whole fleet knows — immediately.
In cities, streets will be safer for pedestrians, air will be cleaner (saving lives and reducing disease), and day-to-day liveability will rise.
Outside of cities, where single car crashes, high speeds and traffic fatalities are common, the shift to AVs will be a lifesaver. For communities that have seen too many young lives end behind the wheel because of a moment of bad judgment, the change will be dramatically positive.
3. Mobility and Access to Opportunity for All
Shared autonomous rides will be available to all people, in all neighborhoods, any day, anytime. That means easier access to jobs, affordable transportation options in places where none existed before, and freedom of mobility for people who are left out of our current system.
More transportation freedom. We think of the automobile as the ultimate personal freedom machine. But what's more free than one-button on-demand transportation to anywhere at anytime, paying only for the distance traveled, without worry of maintenance, parking, insurance, or gas?
For too many workers, affordable transportation is a major barrier to quality jobs and an escape from poverty. Parents race to catch a once-an-hour bus so they can pick up their kids on time, service workers commute for hours, and car trouble can mean lost wages and lost jobs. Reliable, inexpensive transportation will transform access to opportunity, which means more employment, more stability, and higher quality of life.
Young folks, older adults, and disabled people will now have dramatically expanded mobility — on their terms. With the baby boomer generation moving into active retirement, this new freedom will profoundly change their experience and shape their decisions about where and how to live.
Transportation deserts, where personal car ownership is the only way to get around, will be transformed by FAVES — from disadvantaged urban neighborhoods where bus service is poor and taxis won't go, to suburban and rural regions where a car is required to live a productive life.
4. Reducing CO2 and Moving Toward Renewable Energy
As our climate continues to warm, FAVES offer a lifeline to dramatically reduce the CO2 and harmful emissions from our day-to-day transportation. The fleet will use electric vehicles, and any increased energy demand will come from renewable sources.
Our planet continues to set the wrong kind of records, with the unprecedented warmth of 2015 eclipsed by an even warmer 2016. Arctic sea ice during its summer melting now covers 40% less area than it did in the early 1980s. The decades long trends show us that a changing climate is our new normal.
With FAVES, we will need 10% of the vehicles we have now — and they'll be electric. Together, the sheer reduction in the number of vehicles plus the move toward electric cars powered by renewable sources will put us on the path to a zero emissions future.
5. Streets for People, Not Cars
We have a once-in-a-generation chance to boldly rethink our streetscapes and our communities. Unencumbered by the fossil fuel-driven personal automobile, and needing only 10% of the vehicles we have now, we can remake all of our streets into beautiful creative spaces focused on people, not cars.
It's time to rethink our public space priorities. In the words of NYC transportation visionary Janette Sadik-Khan: "You can store glass & steel or win hearts & minds."
Our city streets are like the "Blackberry fixed keyboards" of infrastructure. Bespoke with extra-wide lanes, parking lining both sides, high car throughput, an occasional bike lane, and zero flexibility. They were engineered for texting, eating, distracted humans and, critically, for moving cars and people into, through, and out of places as quickly as possible.
Autonomous vehicles don't need wide lanes, they don't need to park in urban areas, they don't require much signage or signals, they won't hit bikers or pedestrians, they don't get impatient, and they don't text and drive. It's time to throw out the "keyboard" and start thinking of our streets as a blank iPhone screen.
Many cities are already taking the lead, from Vancouver and Portland to New York and Denver. Local communities are taking back public space, bringing walkability, friendly streetscapes and new life into urban spaces that had previously been dedicated to fast throughput and storing cars.
We need to be asking ourselves new questions about our urban, suburban and rural spaces:
How should people feel when they walk through the space?
What do local businesses need from the street?
How should the space change throughout the day, or day of the week? Should AVs access the street? At all times? Some of the time?
How does public transit support the community's transportation needs?
How should trees, sidewalks, bike paths, park-lets, seating, wifi, art, and gardens fit in?
What changes can we make to rural/less-urban communities so they share in these benefits?
We have two choices that will determine whether the world we leave for our children is livable and sustainable:
Let the autonomous vehicle levee break and spill and transform our cities to its will.
Or start planning now for the flood, using this transformative moment to fix our cities' problems and design the places we want to live in for the next generation.
6. Fix Our Broken Tax Structure & Our Infrastructure
Transportation tax revenues are endangered and headed for a fiscal cliff. Every source, from gas taxes and tolls to vehicle registration and tickets, will dry up as the inevitable move to shared electric autonomous vehicles occurs.
We need to do the work *now* to focus on miles travelled, congestion, and vehicle weight to secure funding to maintain and improve our transportation infrastructure in the future.
We can't improve our complex streets that were built for human piloted cars incrementally. Transportation planners, state and local governments, and federal DOT must consider shared AVs as a coming reality in all transportation projects.
7. Time to Seize the Moment
AVs are happening now. You can summon an autonomous Uber in multiple cities, your Tesla has continuously learning autopilot, every major automaker is acquiring companies and building its autonomous team, updated regulations are opening roads to AVs, and retail sales are expected by 2019. Since we know they're inevitable, the time to be proactive about the rollout of FAVES is now.
How do we do that? We can develop smart regulations of AVs to avoid crippling congestion from empty cars circling the block, update how we tax transportation before our gas tax revenues fall off a cliff, plan to integrate AVs into our cities to make them safer and more liveable, and insist on electric AVs powered by renewables to wean ourselves from CO2-producing fuels.
We are in the middle of a big shift, on the same scale as the industrial revolution, or the post-WWII boom of cars, highways and suburbs. AV technology has arrived and our climate needs urgent attention. If we take a "wait and see" approach, we're doomed; if we're proactive, we can use this moment as an opportunity to tackle our world's biggest challenges.
"By 2025, private car ownership will all-but end in major U.S. cities" — John Zimmer, President of Lyft.
🚘 🚘 🚘 🚘
Ed Note: This document is directly based on the pioneering ideas, writing, and research by Robin Chase on FAVES and our autonomous future. My goal was to start with her smart thinking on this topic (see Osmosys), combine it with ideas and inspiration from all the good folks working to make autonomous vehicles a positive force for global change, and create a useful draft working document for the field.
Next up: Part 2 will cover the tough questions we still need to answer about labor, policy, data & security, culture shifts and more.
Please contact me with any ideas, edits, or additions. Thx for reading, recommending, and sharing with folks who might find it useful!
Cheers,
Alex Field
twitter: @alexfield