First off, this book is not what you think it is. The E-Myth by Michael E. Gerber refers to the Entrepreneur Myth, which is the story (myth) that we collectively tell ourselves about what it means and how it is to be an entrepreneur.
This book explains why most small businesses fail.
It does a great job of showing why starting a business as a "doer" or a technician, because you want to work for yourself, will usually lead to failure.
I can say I've seen this a lot from personal experience. I've had several small business owners come to me, asking me for help in either setting up their business or expanding it so that it will be profitable. Most of these businesses were in the pre-revenue stage, which is a really stressful place to be.
The owners were skilled at their craft, and were the "doers" of the business. This is the case for many small business owner/operators who don't yet have the revenue to hire out for the tasks they don't know how to perform. These owner/operators have to do it all: make the product/provide the service, market and advertise, gain new clients, process invoices, do all the banking/accounting/budgeting, lather, rinse, repeat.
I can't even tell you how frustrating it is to try and talk to a business owner about the very important things like a marketing strategy, customer conversion, profit margins, or sales channels, when they fight every step of the way. The arguments against taking the right actions to be profitable are plentiful, but common.
"I don't want to sell that way."
"That's not the audience that I want to sell to."
"That's not why I started this business."
Don't shoot the messenger, but I'm here to tell you that as a business owner it's not about how YOU want to run the business, it's about what YOUR CUSTOMERS need your business to be.
This is where those old tropes come in :
"Solutions focused"
"Customer Oriented"
"The customer is always right"
Being the person brought in to save the day is tough when the person who steers the business you are trying to save doesn't want to take any of the necessary advice.
This is where The E-Myth comes in. If you are a budding entrepreneur, or the owner/operator of a company that is struggling to grow or maintain a profit, you need to read this book.
It explains how "doers" get trapped by the false stories we tell ourselves about what it is to be an entrepreneur. One of the first lessons that really hit home is that most people who start a small business end up buying themselves into a job, rather than buying their freedom from a job.
This is the same pitfall that has led to some business coaches to say that Consultants are not "entrepreneurs" in spirit, form, or function. I can't argue with that, because most consultants have bought their way into a very well defined job.
Being an entrepreneur is more than just knowing how to make the widget. Being an entrepreneur is about leading your team of employees who will make hundreds or thousands of widgets at a profit, for the benefit of the customers and the company.
Let me tell you another story about a start-up that I've seen recently. I've had the pleasure of meeting a lot of new business owners and companies in the start-up realm, and I heard about a company making a great software product.
Yet, this company is on the brink of failure. I'd be surprised if they are in business 6 months from now. Why do I see this impending implosion?
Talking to an employee of the company, their biggest complaint is that they have a great product, but can't make sales. They are approaching other small businesses, and offering their services in a B2B model. Let me tell you, trying to get Start-Ups and SMEs to part with their pennies is a near impossible task, unless you are solving a desperate in-your-face problem for them.
When I asked, why don't you approach bigger companies that need your product, and can actually afford it?
Answer — "That's not the audience that we want to be selling to. We built this software for small companies, so that they could get an advantage in the market".
But if you sold your product to bigger companies (that need your service and can afford it) they would pay more (and you could afford to keep operating!). What if you could also tweak your product to solve this new regulatory issue that's recently come up in this industry? You would be solving a big problem for them.
"Well, we don't want to sell that way. We don't know how to approach big companies"
What if you hired a professional sales associate to do the selling for you?
"That's not how we want to run this business. We do the selling ourselves."
See why this business is going to fail?
Sometimes, a business owner/operator gets stuck in the mindset that they are running the business for themselves, that's it's their creative outlet, their "baby" and they will only do what they want, and how they want.
Most forget the most important part, which is that they need to focus on product/market fit, crafting a team that will be motivated to support the mission, and on selling a product that their customers need.
That's what a true entrepreneur does. They craft a big vision, cultivate the right team, motivate that team, and achieve those goals. Getting stuck "doing" all the small transactional stuff means that your head is down at your desk, when as an entrepreneur you need to be looking up, walking around, making those strategic decisions and partnerships, and ensuring the viability of your company.
Once you realize that, getting and keeping the right people around you is where I come in.
For more on Start-Ups, read my series on The Absolute Minimum a Start-Up CEO Needs to Know About HR
2. How to Hire and OnBoard An Employee
3. How to Motivate, Incentivize and Manage The Performance Of An Employee
4. How to Foster Healthy Company Culture and Avoid Conflict that Will Cause Your Company To Fail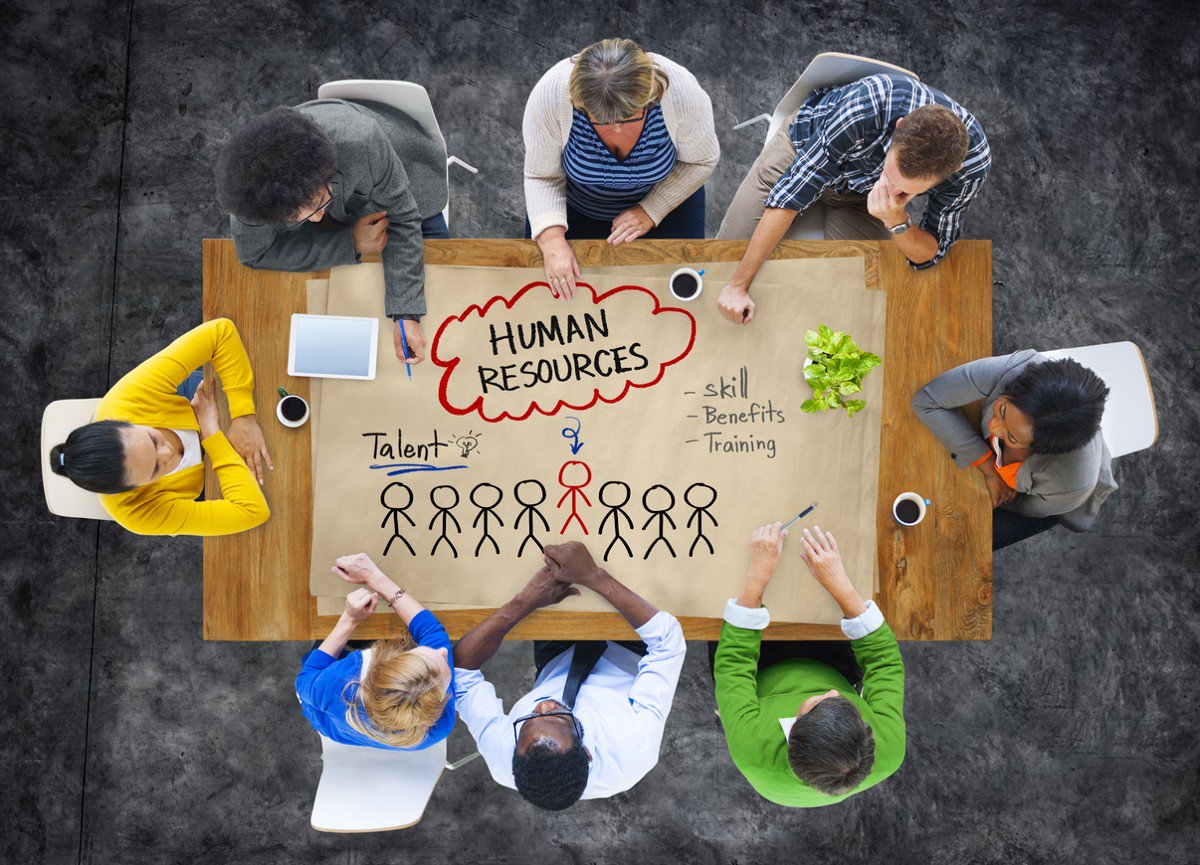 How to Motivate, Incentivize, and Manage The Performance of An Employee At A Start-Up← Previous
Next → How to Foster Healthy Company Culture and Avoid Conflict that Will Cause Your Start-Up To Fail
Author Information:
Jasmine Ramratan is the Chief Administrative Officer at Complete Diving Systems Inc, a mentor, author, and HR consultant in Edmonton AB. See more of her work here: jasmineramratan.com
She is also a Chartered Professional in Human Resources with 15 years of experience in human resources and management. She served in Canadian Armed Forces for 15 years as a Logistics Officer (Human Resource Management) in the Royal Canadian Air Force and topped her career at the rank of Major.