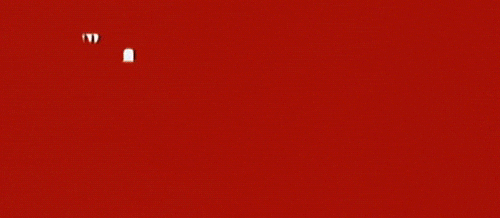 Disclosure: INGOT Coin, the ecoysystem that links crypto to traditional finance, has previously sponsored Hacker Noon.
It is no secret that everybody wants to make their own ICOs, raise funds and provide better and more efficient services. With the revolution of Blockchain it seems that we are headed towards a better, more complete and innovative future. Companies across all industries are pushing hard to be the early bird that eats the worm and achieving their legacy and create history.
So why have we not yet gained the momentum we are all waiting for? Don't you feel like we were supposed to move even faster with all this fund raising and innovative implementations? Can we truly compare this to the revolution of the internet? Masterminds are coming together, creating new projects and ways to venture into the world of Blockchain, Cryptocurrencies & Smart Contracts, so the real question is, how do we gain the true momentum of this technology and use it to better our lives and our future.
Same Technology; Different Race
The truth is, as humans we compete to always finish first and eventually find out that all the other participants are in a totally different race. It starts with innovation and the intention to improve the industry but surely turns to a competition on who finishes the fastest, and makes the biggest buzz. What if we told you we can change that?
What if it were possible to work together, hand in hand while sharing resources and knowledge? There are a few reasons why people are unable to partner up and work together:
Ego. People think it's a weakness to cooperate or even think they are too good and can accomplish everything by themselves.
Fear. Market participants are scared of companies and other ICOs they do not know a lot about. There is always the assumption that any ICO could be a scam and would affect you negatively.
Competition, in which everyone solely focuses on themselves and any ICO trying to find an ally, believes there are many others that are doing better and can land better partnerships.
INGOT Coin has collaborated with Trade.io, which recently completed a successful USD31 million ICO, to address the above issues.
"C vs C — I believe in Collaboration, I don't believe in Competition. Let's collaborate" Iman Mutlaq, INGOT Coin Founder.
Iman Mutlaq Founder of INGOT Coin, formed a company with the objective to cultivate other innovative companies and market leading entrepreneurs. These companies and entrepreneurs consist of many reputable organizations including successful and promising upcoming ICOs, experienced advisers, proven visionaries, well-accredited universities and other organizations.
It is good to compete as long as there is efficiency in the competition. Competition becomes harmful when companies are no longer focused on the main goal; how can we improve our services while using Blockchain and other technological advancement to further enhance the services provided to the people.
Iman has a great deal of experience in the financial sector. She believes in collaborating and innovating to pioneer the industry
What to Expect Next?
"We're very happy to be offering Ingot our consulting and advisory services. We feel that Ms. Iman has done a wonderful job thus far with Ingot, and with trade.io's assistance we can get her and her firm to even greater heights," stated Jim Preissler, CEO of trade.io
INGOT has very strong teams backing them up, not to mention great Advisers that are very experienced. The following don't even cover half of Ingot's strong team,
INGOT will be advised by trade.io to enhance their ICO and leverage their established stakeholders with trade.io's expert consulting services to maximize value to Ingot's ICO participants. They both share similar attributes in that they work with respectable universities, quality ICOs and respectable individuals within the blockchain sector.
" We are expecting this week to be full of surprises and new recruitment to the group. We have almost finalized with H.E Shaikh Ali Al Khalifa from Bahrain as well as multiple organization that I can not mention, just yet." Iman Mutlaq
Stay tuned to watch us make history!