I love founders. I love the energy they bring to this world. I love how they find business problems to solve in the least (or most) expected areas. I love the diversity.
At Indiez we have helped 100s of entrepreneurs build successful products. And to help those 100s we have spoken to 600+ founders from all over the globe.
After speaking to so many founders I noticed that following attributes are common in successful founders —
Belief — As a founder, you have to believe in what you are doing. It is a startup and there will be bad times. In those bad times, your belief will push you to go the extra mile and keep going!
Persistence — Building a legendary company required extraordinary focus and effort. You'll have to miss those Friday night parties, cut down on your sleep. You will be solving a problem that's driving you crazy every day.
Disclaimer — Startups up are risky. I can't tell you whether you'll be able to make your product successful. Not yet.
Think of Airbnb in the 2000s. Would you have ever let someone unknown enter your home and sleep on your bed?
The truth is you can't know if your product will be successful until and unless consumers start using it. Only consumers can say if your ship is going to sail!
However, you can follow a parallel path to test your idea simultaneously while building the product. Here are a few pieces of golden advice, that can potentially save you a lot of $s, energy and most importantly time.
1. Valuable free information
You must be thinking — "What are you saying? I spend a lot of time on Quora every day. I read all the tech blogs every day". Well, that's not enough.
This step may feel rudimentary and kinda obvious, but almost every founder misses this step.
If your idea is to build an app go to Playstore and Appstore and search with all the possible keywords. Don't just do it on mobile because your region may restrict it to a particular geography. Do it on your desktop and see the kind of results you are getting.
If you find an application that is similar to yours go deep into it. Explore all the features, read about the company. Make notes of what's wrong and what's right.
Now, google various keywords related to your idea. For example, if you are building an event planner application, You can google "Best event planner applications", "Best ways to plan my event", "Party Planning tool", "Wedding planning tool" and so on. You'll find various existing businesses. Observe what are they doing right and wrong.
Now you have a list relevant businesses — Look at the traction of your competitors or potential competitors have. You can use products like Similarweb and Alexa to get this information.
You can also get an idea of how people find your offering by Google AdWords planner. You can simply put in keywords to know what are the terms people are searching for and how much. Record this data and keep it handy. You will need it later.
2. Look around in the space.
Now you know the various existing businesses in your space and you know your competition.
The next step is to find out more information about the space. Few questions to answer are:
- How many startups are getting funding in this space? It's a good sign if startups are getting funded in this space. I find Crunchbase and Mattermark really helpful for this research. 
- Who is getting press and what are they claiming to solve? You can look at TechCrunch, Venturebeat and TNW. 
-Listen to podcasts/youtube videos of the founders of your competitors. This will help you get a sense of how are they building the business.
3. You don't know them, but they can help
It is difficult to get honest feedback from your friends and family members. There's always a bias. But, you can do these two tricks to get some reactions on your idea -
$10 spent on Starbucks — Walk up to a random person and say that you are starting up a new company and potentially putting in your entire life's savings on your idea. It will be really helpful if they can give you some feedback and you can buy them a coffee in return.
Be very clear and explicit on the problem and solution. You'll be amazed by the kind of inputs you can get from a person you don't know.
If you're a shy person, You can hire 10 people on Fiverr or Amazon Mechanical Turks and ask them to give a structured feedback. You'll spend $50 in doing this, but it will help you evaluate your idea in a matter of days.
4. Polls
Online polls are amazing and are a super easy way to gather feedback. I love twitter polls for their simplicity and instantaneous reach. Best part- they are free! 😃
You must be thinking "that's not my audience". Well, here's the truth — when a lot of people who have no skin in the game are telling you the same thing, you have to listen.
You can use other tools like Typeform and google forms to build a simple form and send them to your network to ask basic questions about your idea.
5. Time to start marketing
Till now you must have an idea of what you can offer to your audience. Time to test!
Build a basic landing page with clear messaging. You can use Bitblox, @LaunchRock and Unbounce (my fav) for this.
Run targeted FB advertisements that drive your potential customers to your page. I learned this trick from Blake (500 Startups Mentor).
It's dead simple and very effective.
Kin.today cultivated 10,000 member email list for a simple calendar app. The product is still in beta and all those people signed up through the landing page.
Put in basic analytics to track how many users are visiting and how many are signing up.
6. Sharpen your messaging:
Remember what users were searching for? Let's use that data and run a few ad campaigns to the landing page. This is a super easy way to win a potential customer who is in need of your product.
Now you have proven your concept. Good!
7. Experience Counts
Reach out to industry leaders and critics to know their thoughts, problems and gather some feedback on what you are building.
How to reach out? Cold email. Yes! Simply write to them a short and crisp message.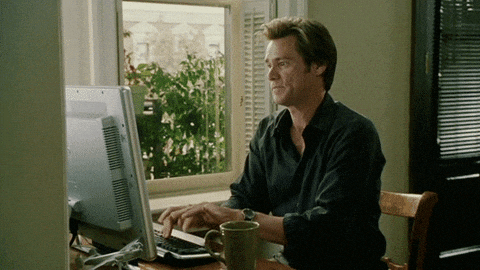 Most people love to get attention and get appreciated and they'd love to give you feedback.
Remember… keep it crisp and to the point.
Above simple steps will help you potentially save $100,000 on building a team or outsourcing.
Now, be proud of yourself. You have a great proof of concept, few potential users and have a strategic messaging in place. Most of it was free. 🙌
Marc Andreessen said -
You have removed one layer of risk.
The kind of feedback and information you'll get from a combination of these activities is going to help you build a better business.
But, don't forget that your passion and belief to build your idea is central to everything that you are doing. Learn from the data and move on.
Let's build awesome.
Starting up? Do it right! Join 100+ amazing founders who built successful products with Indiez.